Search results for "Career"
3 results found
Bernie Mac Remembered
It always comes as a shock to me when celebrities pass away. They're so notorious and well-known that maybe it just makes sense to me that they would last forever, like their movies. Bernie Mac died at age 50 from complications to pneumonia last Saturday. He was admitted a week earlier to hospital and was [...]
No Comments »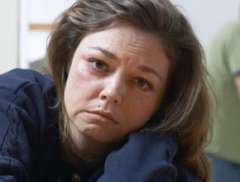 Why do we stay?
Newspaper columnists are already speculating that, this time, Mel Gibson's movie career is over. With five damning tapes released so far filled with profanity and racist rants, it may be too much for even this perennial film star to gloss over. The legal and publicity fallout from Gibson's rants is ongoing, and so is media [...]
6 Comments »
Britney Spears – For The Record
That infamous name never fails to make waves, and usually their tragically large waves. Now the pop starlet behind it is creating some positive waves with a new 90-minute documentary chronicling her comeback set to air November 30th on MTV. In it, filmmaker Phil Griffin plucks three months out of Spears' life to tack to [...]
No Comments »