Doing Much with Little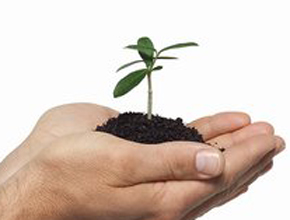 It's easy to think that charity is something someone else should do, someone who has a lot more money than I do. But the truth is this: it is my responsibility too and I am neither as powerless nor as "un-rich" as I might sometimes think.
Wealth and opportunity are incredibly subjective. Those of us who eat three times a day without thinking about it, who lock the door behind us and get in our cars, who sleep in clean, safe places are better off that literally billions of people. We are rich, we just can't see it.
Scott Harrison, founder of Charity: Water, describes his experience this way:
I traded my spacious midtown loft for a 150-square-foot cabin with bunk beds, roommates and cockroaches. Fancy restaurants were replaced by a mess hall feeding 400+ Army style. A prince in New York, now I was living in close community with 350 others. I felt like a pauper.

But once off the ship, I realized how good I really had it. In new surroundings, I was utterly astonished at the poverty that came into focus through my camera lens. Often through tears, I documented life and human suffering I'd thought unimaginable. In West Africa, I was a prince again. A king, in fact. A man with a bed and clean running water and food in my stomach.
Groups like Charity: Water, which builds wells, or DonorsChoose.org which helps fund classrooms in the US take donations in any amount. You don't have to have $500 to donate, you can give $5 or a single dollar and dollar by dollar,  it adds up.
Back in August American Idol runner-up Adam Lambert challenges his fans to donate to DonorsChoose instead of giving him gifts. I don't know what he expected, but in just 30 days, almost 2000 donors raised over $200,000. Most of the fans participating were young, were students or young adults still paying back student loans.
They funded band programs and dance programs, they bought paint and glue and scissors. They bought even bought pencils. (Yes, there are schools in the US where the students lack pencils.) It all adds up. If you ever need a pick-me-up, read the thank you letters the teachers have posted on the site.
Together, everyone's little bit can do much. It can change the world. Who's world will your $5 change? It just might be your own.