Chris Henry & Tiger Woods: Private Disputes Steal Headlines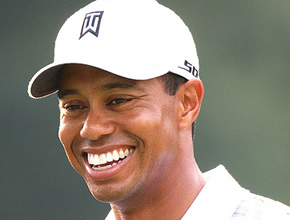 The news is full of crumbling relationships.   Disputes and betrayals result in divorce, devastation and in one tragic story this week, even death.    We can't help but watch with a combination of disgust and intrigue.   The people who we've placed on the pedestal of success are letting us down.   In a sick way it makes them seem normal.

Cincinnati Bengals football player Chris Henry fell off the back of his fiancés truck during what appeared to be a domestic dispute.  He succumbed to his injuries and died in hospital a short while later.   It's heartbreaking story of a domestic dispute gone very wrong.
Tiger Woods, a name that was esteemed across the nation just weeks ago, now brings a feeling of disgust as the lies, sexual addiction and betrayal tear apart a  family.  Tiger had a beautiful family for years and it was all torn apart in a matter of a few hours.    The perfect image was what Tiger wanted everyone, including his wife, to believe.  That image is now shattered and may be beyond repair.
As these sensational stories make the headlines, it makes me look around my own world.   I see broken and hurting relationships in my own circle of friends.  I know that when people around me hear about the terrible betrayals of their partners,  their lives unravel completely.    They are left asking hard questions and wondering how they could not have known.
When devastation comes into relationships, there are choices to make.   Is it worth making the effort to repair that relationship or should you just  move on?   We all crave intimacy and meaning.  A solid relationship sometimes fulfills those cravings and the loss of that relationship can be devastating.  If you, or someone you know at the end of their rope.  Help is available.
If you are tired of hurting or feel disillusioned, you are not alone.  We'd love to hear from you.
Have you seen relationships break apart as people struggle to fulfill their cravings?
*Image by Keith Allison used under Creative Commons license