New Year's Resolutions?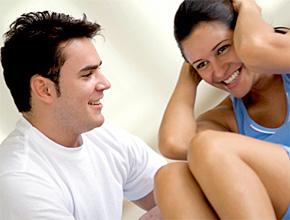 One thing many people will do to ring in 2010 is make a new year's resolution. Here, according to ABC News, are what will be the most popular new year's resolutions this year:
1) Spend more time with family
2) Lose weight
3) Quit smoking or stop drinking
4) Do more fun stuff
5) Getting your finances in order
Other popular choices probably include getting in better shape, improving your marriage, getting out of debt, finding a more fulfilling job, or spending more time pondering the deeper questions of life.
Do you identify with any of these? Maybe you've tried some of them in past years, but they've fizzled out after a month or two. (Or perhaps a week or two!) You may have even wondered this year, "What's the point of making a new year's resolution? I've failed in the past, what makes any difference this year?"
Psychologists might term this way of thinking learned helpnessness. This occurs when past failures cause us to think we have no control over the outcome of our own lives. However, this can be conquered! Maybe the problem is that you've been trying to do it alone. You might just need someone to walk with you, to encourage you as you strive to better your life.
If you already know someone who would be confident, patient, and trustworthy in a mentorship role, great! However, it can be tough to find someone like that. If you'd like to talk to an online mentor via email, there are mentors standing by to talk with you. It's free, private, and totally confidential.  They will be glad to listen and encourage you in whatever you hope to achieve this year.
> Contact an online mentor today