Tiger: Integrity and Forgiveness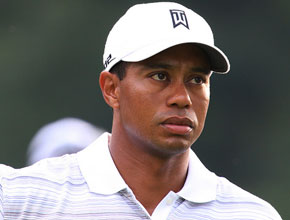 Only minutes after Tiger Woods gave a press conference to confess and apologize for his marital infidelities today, the blogosphere began to light up with accolades and condemnations. If he were a private citizen, not a famous golfer, few would care about his indiscretions. It would seem more than a little odd for an Average Joe to give a press conference to announce such things. But it was almost expected of Tiger. And when he did, he could expect the Internet would simultaneously accept and condemn him. (Full text of his speech is available here)
One of the things he said is "It's up to me to start living a life of integrity." That made me wonder, what does integrity look like? Who are the public figures that we (and Tiger too) should try to emulate? As I thought about that, I realized that it was hard to think of many, maybe because they are by nature not the type to be constantly in the spotlight. Living a quiet life of integrity usually doesn't get featured on the daily news.
Tiger concluded his press conference by saying "I ask you to find room in your heart to one day believe in me again." This raises the issue of forgiveness.  When a person admits they have engaged in "selfish and irresponsible behavior" and says he wants to change, how does the process of forgiveness work? Is it different when a person is a public figure?
One of the impediments on the path to overcoming the shameful aspects of our lives is that it's hard to admit that we have done wrong. If you feel you are struggling with "selfish and irresponsible behavior" today, or trying to find forgiveness, please contact an online mentor to talk It's confidential, free, and you'll received personal responses from someone familiar with your struggles.
Related reading: Rebuilding Trust – When someone betrays your trust, how can the pieces be put back together?
*Image by Keith Allison used under Creative Commons license