Disappointments Come in All Sizes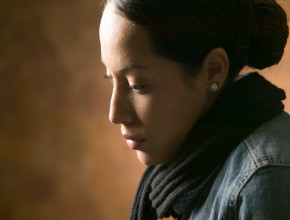 Not all disappointments are created equal. Tim Horton's in Canada recently brought back their "Roll Up the Rim" promotion, where by rolling up the rim on your cup of coffee you can win one of millions of free food prizes, or even computers or cars. But more often than not you won't win anything, and seeing "Please play again" is sure to be mildly disappointing.
But some disappointments are much more serious. Relationships fall apart, jobs get downsized, a friend moves far away, a loved one passes on. What do you feel when these things happen? Shock? Grief? Anger? Discouragement and depression? How do you cope with the loss, and how can you start over again?
Rusty Wright faced several such disappointments in a row. Already facing a divorce from his wife, within a month he learned that he had lost his job, and was informed by his doctor that he may have cancer. That's enough to cause anyone to think hard about their life.
In his article "Starting Over: Facing the Future after Significant Loss" Wright tells about his experiences, suggests practical ways that a person can overcome disappointments, and explains where he found his strength during his time of significant loss.
Have you had significant disappointment lately? If you'd like to talk confidentially to a patient listener, please contact us and you will be matched with an online mentor who will talk with you privately via email.

Upcoming online chats: Join us for daily online chats! One of our features will be "Trying Hard to Measure Up" on March 30 at 4:00 pm EST Please join us to discuss how you are worth it just as you are.