Attainable Goals DO Exist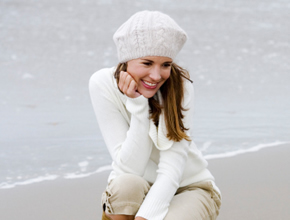 New Year's Resolutions used to be my enemies.
Why is it that we as humans even have this tradition in place?  It inevitably results in failure for me almost every year.  Except for this one.  This year, I have actually attained the goal that I resolved to attain.  Wonder of wonder, miracle of miracles!
My secret to being successful this year was to aim lower than other years.  That way I expect less of myself, and it's easier to get a win.  You're probably thinking "Really?  That is how you are going to tell me to live? To aim lower in order to win?"  And to that I say, NO.
What I am trying to express is that people need to be realistic in setting their goals.  Set milestones in your life that are attainable.  If you are able to actually achieve what you are setting out to do, you will walk away happy, with a sense of accomplishment.  More importantly you will feel that there is so much more that you are able to accomplish.  Do not expect the impossible of yourself, or you will feel like a failure when you fail to meet that goal.
here
).
I often hear people say " I expect nothing but the best from myself".  I also believe this.  But what is my best?  When I set goals for myself, am I holding myself up to others' expectations, or my own?  Setting attainable goals will help you to succeed, and have a feeling of accomplishment.  You will be ready to take more and more on.
When I set out with a goal for myself, I take an inward look to see what is realistic for myself.  This does not by any means go to say that I do not push myself.  If we never push ourselves, we will never grow, never move forward.
When you set a goal that through hard work, and perseverance, you will see positive change happening.  That is why resolutions exist; to succeed at them, to create a positive change in ones life, to further yourself.  I find for myself that once I have achieved one goal, I am eager to move onto the next one and work hard at it.  Small planned steps will get you further than blind leaps.
When I take stock of how I am doing with my New Years Resolutions at this 4-month point, I feel good for the first year ever.  Have I lost 50 pounds? Do I have hair longer than any other person I know?  Am I fluent in Italian? Of course not, those are unrealistic goals that would have set me up for failure, would have created a negative feeling towards myself. However, I have committed to fitness and am exercising weekly.  I don't have any split ends.  And I can now properly communicate to any Italian that I am in need of a telephone and want to eat an apple.
For me, small steps in the right direction means getting a win in the end.

Is your best ever good enough? Talk to a mentor