Abortion Again: Canada & the G8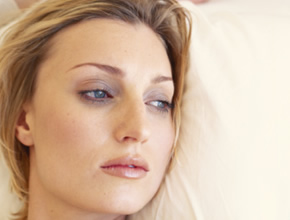 "The details remain to be determined. However, Canada's contribution will not include funding of abortions."
This was one of International Co-operation Minister Bev Oda's statements regarding the Canadian government's recent decision to not include abortion funding along with other G8 funding for things such as family planning and the use of contraceptive methods. This decision (at odds with the other G8 countries) has again sparked the abortion debate.
One of the things that is most frustrating about this debate is how little actual discussion occurs. What flies back and forth is usually rhetoric that ignores the most central questions and does little to bridge divides or change minds.
For example, Mark Fried of Oxfam Canada commented that "imposing Canada's ideological beliefs is ridiculous."
MetroNews
) But this seems to me to be meaningless rhetoric. At the face of it, Mr Fried is decrying imposing of ideological beliefs while simultaneously doing exactly that. It's like saying "You shouldn't tell people what to do!" If people shouldn't do it, why are
you
doing it? And note carefully the unwritten assumption behind Mr Fried's remarks: Taking an anti-abortion stance is "imposing Canada's ideological beliefs", but taking a pro-abortion stance would not be. This however is wrong. Either way, Canada would be taking an ideological stance on the issue. The question is
whether or not it is the correct stance
, and name-calling one stance "ridiculous" does little to further constructive discussion.
Elsewhere in the same article, Paul McPhun, operations director for Doctors Without Borders, decries at one moment excluding abortion in a "black and white way", and the next moment says that "If you want to reduce maternal mortality, you can't do it in half measures." It sounds like Mr McPhun does indeed favor treating abortion in a "black and white way", except that he favors abortion for all instead of abortion for none.
All of these rhetorical flourishes and tangents ignore what seems to me to be the central question in the abortion issue: Is the unborn a human being? If not, then go ahead and kill it. But if it is, we necessarily must be very careful about any talk of killing it at all! Of course we should be concerned and compassionate towards needs of fellow human beings, especially women in third-world countries, but this compassion should not come at the expense of the lives of other human beings. And so we return to the "central question" above: What is the unborn? For a thoughtful exploration of this issue, please pay a visit to Scott Klusendorf's CaseforLife.com.
If you are considering getting an abortion, or have had an abortion and are dealing with your decision and/or post abortion syndrome, or just need someone to talk with, please feel free to contact an online mentor confidentially to talk privately via email.