Is van der Sloot Innocent?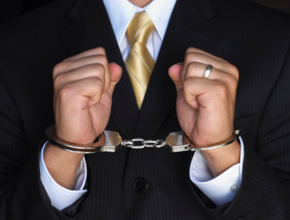 When you hear the name Joran van der Sloot what's the first word that pops into your head – innocent or guilty?
From a legal standpoint, at least in the US, the rule is "innocent until proven guilty" but that's only what the law books say.  In the court of public opinion it simply is not true.  We know that something horrible happened to Natalee Holloway while she was vacationing in Aruba.  But we don't know what happened.  There has no been trial yet.  Our hearts cry out for justice, but do we know what justice looks like?
Balancing the scales of justice
Justice is a tricky thing. One the one hand justice says that a young woman was hurt, possibly killed and someone needs to pay for that.  But at the same time justice also  says that an accusation is not a conviction.  We believe in a fair trial and due process to convict the guilty and free the innocent.
For Christians you would think justice should be simpler, but often it isn't.  We know that we are all guilty, saved by grace.  We have seen justice and been spared from it.  We know that God cares about justice and also believes in second chances.  But at the same time we know that the world is flawed – that sometimes bad things happen to good people, sometimes guilty men walk free. So how do we balance justice?
Matthew 23:23 says:
"Woe to you, teachers of the law and Pharisees, you hypocrites! You give a tenth of your spices—mint, dill and cummin. But you have neglected the more important matters of the law—justice, mercy and faithfulness. You should have practiced the latter, without neglecting the former."
It's interesting that those three ideas are linked together – justice, mercy and faithfulness. I think that's where the answer lies.
Justice, yes, but mercy wherever possible.  If van der Sloot is guilty, justice demands retribution.  But until that is proven, he should receive mercy, not because he deserves it, but simply because we did not deserve it either and yet we received it.
Faithfulness can take several forms.  It could be praying for those who stand accused, that they would get their day in court, that they would find God if they do not know him.  It could simply be refusing to convict someone in our minds when the only proof is an accusation.
Justice is supposed to be blind.  Our sense of justice often is not.  If we can temper our justice with mercy and faithfulness I think we can get a lot closer to the way God sees it.

Faithfulness is one of the fruits of the spirit. Try our Bible study on Galations, The fruit of the Spirit is… to learn more about growing a spirit of faithfulness in your own heart.