Anne Rice: "I quit being a Christian"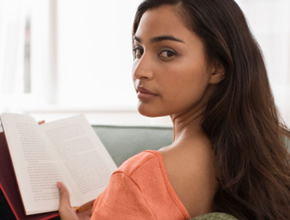 Has popular novelist Anne Rice abandoned her faith? CNN's religion blog presents the following summary of Anne Rice's recent Facebook posts regarding her faith:
Legendary author Anne Rice has announced that she's quitting Christianity.
The "Interview with a Vampire" author, who wrote a book about her spirituality titled "Called Out of Darkness: A Spiritual Confession" in 2008, said Wednesday that she refuses to be "anti-gay," "anti-feminist," "anti-science" and "anti-Democrat."
Rice wrote, "For those who care, and I understand if you don't: Today I quit being a Christian … It's simply impossible for me to 'belong' to this quarrelsome, hostile, disputatious, and deservedly infamous group. For ten years, I've tried. I've failed. I'm an outsider. My conscience will allow nothing else."
However, by clicking through to the full blog post on CNN's Marquee blog adds the following quote from Rice (which she posted soon after her comments above) which changes the tone entirely:
"My faith in Christ is central to my life. My conversion from a pessimistic atheist lost in a world I didn't understand, to an optimistic believer in a universe created and sustained by a loving God is crucial to me," Rice wrote. "But following Christ does not mean following His followers. Christ is infinitely more important than Christianity and always will be, no matter what Christianity is, has been or might become."
So what Rice has decided to reject is the modern Christian church/community, not the Jesus of the Bible. As a Christian, and presumably one of those in that "infamous group" that Rice riled against, I'm glad that she doesn't want to be "anti-gay, anti-feminist, anti-science and anti-Democrat" because I am none of those either. And so why would she and I want to be associated with a group of those who are?
On the other hand, it's difficult to imagine a lone-ranger Christian who never has any community with others and never has the opportunity to serve together. Are there truly no like-minded individuals with whom Rice can share community with? Does she imagine that she is the only one who perfectly "gets it" and all others are "quarrelsome, hostile, disputatious" and not worth her time? Maybe those people are the most in need of help.
I was once told that if I ever found a perfect church, that I shouldn't join it, because I'd ruin it. I wonder if Rice imagines that she is never "quarrelsome, hostile, disputatious"? Unfortunately I admit that I am all of the above, at least sometimes. These after all are not uniquely Christian problems; they are human problems. And the human longing for intimacy can't be fulfilled alone. So I understand Rice's frustration, but I do hope that she won't give up her search for authentic community which can work together with her to seek positive change in the world.
What have your experiences with Christians and/or church been like? (If our recent post "Why are Christians jerks?" is any indication, those experiences may be quite negative.) Also feel free to contact us if you would like to receive a reply but have comments you'd rather not share publicly.