Top 10 Back-to-School Resources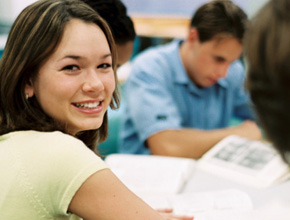 It's back-to-school time … what, already?!

Yup, and whether you're heading to university for the first time or coming back for your final year, you should be able to find an article here that will help you have a more enjoyable and productive school year.
From high school to grad school, there's something here for everyone:
1) Decorating: Cheap Dorm Room Decorating Ideas
Make your dorm room feel like home without breaking the bank.
2) Newbies: Advice to Freshmen (First Year) Students
Don't want to flunk first year? Here's some good advice for first year students.
3) Dating: Fun and Affordable Date Ideas
Fun stuff you can do that you can pay for with what's in your pocket right now.
4) Finances: How to Build Credit as a College Student
Build solid credit while avoiding the many dangers and perils of credit cards.
5) Studying: 10 Tips to Effective & Active Listening Skills
Stop falling asleep in those lectures and actually learn something!
6) Philosophy: Have you Ever Thought about the Beginning of the World?
University is a time to explore the "big questions" of life for yourself.
7) Food: Basic Recipes All Students Should Know
Ramen noodles don't need to be your daily staple diet!
8) Community: Tolerance and Truth: Two important Virtues
Balancing these two ideals will be important for university success.
9) Love: What is True Love?
One of the most popular articles on the website: How do you define "true love"?
10) Freedom: What is True Freedom?
Is real freedom merely a lack of restraints? Or is it something much more important?