Adoptees: Second Chances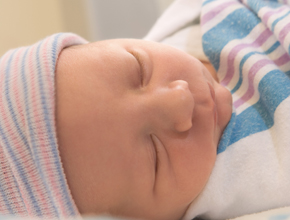 Do you watch The Amazing Race? I love that show.  The scenery is incredible and while there is some of the back biting that plagues all reality shows, it's not as bad as the ones where someone is trying to get a date.  It's a show I look forward to each year.
This season there was an intriguing team made up of 21 year old Jenna and her newly discovered birth Mom, Andie. Andie, now 43 and a mother of three young children speaks openly in the show about her decision to give Jenna up for adoption.  In an early episode she talks about how the thing she wanted most for Jenna was a stable family that loved her.  She said she wished she could have given that to Jenna but at the time in her life she couldn't.  In the video you can see Jenna look over at her and say simply, "You did."
It must be amazing for the two of them to meet as adults and be able to say "you made the right choice".  I can only imagine what it costs a woman to release her newborn to adoption.  It takes an unbelievable strength to put away your own hopes and wishes and let someone else raise your child.  But at the same time, I know it's not that simple.
In her article, "Life is Not an Accident" Julie Stobbe writes of her own experience growing up adopted.  She writes:
When I entered junior high and then high school, I had to process a lot of emotions about my adoption. At first I was angry at my birth mother and father. As a baby I had been abandoned by these people. What kind of people would have a healthy baby and then just give it away? That led me to feeling worthless. I told myself I was a big mistake, that I was a loser.  But as I mulled over all of my emotions, I started to realize I was grateful for my life.
Julie, like Jenna, did get the chance to meet her birth mother as an adult.  She talks about walking the a new road with a woman who is, as she puts it "not my Mother, but she is Alyson — a courageous woman that I love very much."   You can read the rest of the article to see how Julie's story grew after meeting Alyson.
Adoption often stirs up a lot of questions about identity and why we are here. If you've ever wondered if you were born to do great things, take a minute to watch Erwin McManus talk about the concept of destiny.  The good news, the great news, is that you ARE here for a reason.  That's true of all of us, adopted or not.  Take a minute to watch the video, you'll be glad you did.