Marriage: Little Things Add Up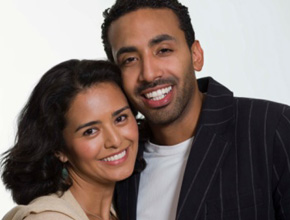 The other day the headlines read "Gold prices set record high". I am all for investment when it gets me what I want. But if you are like me you didn't jump on the gold band wagon soon enough and wish you had years ago. So I guess you can call me dumb for not investing sooner.
But wait, I'm not all crazy. I actually did invest in something that continues to pay huge returns. The way I see it, we invest in gold to make us more money to make us happy. So if I invest in something that makes me happier I am pretty smart, right? I think so.
So what did I invest in?
In their book The Love List: Eight Little Things That Make a Big Difference in Your Marriage Les and Leslie Parrott said "A few small actions—practiced on a daily, weekly, monthly, and yearly basis—can change everything for a couple."

Video: How can you affair-proof your marriage?
Guarding your marriage: Do a Life Lesson on love

I agreed, took it to heart and decided years ago to make some relatively small investments in my marriage that have turned into huge dividends. My marriage is what makes me happy and effects everything I do.
What did I invest? Time and some money but not a lot relatively speaking for what I received back.
Daily my wife and I make sure we take a minute to give each other our attention just before we part or when we reconnect. Plus we pray together for a few minutes each night.
Weekly we go on a date. Tonight we are heading to our favorite ice cream place with one of their Buy One Get One free coupons.
Monthly we go someplace together for a day, just the two of us.
Yearly we head to a marriage getaway  to help build our relationship like Weekend to Remember conference by FamilyLife. This event has done amazing things for our marriage and a weekend away at a hotel has some great side benefits!
Small investments but huge returns! That gets me far more excited than gold.  How do you invest in your marriage?
Weekend to Remember conferences are happening now across Canada and the US.  For Canadian readers did you know that if you sign up a group of five couples you get one free registration? Go to familylifecanada.com to see the details.
Ready to invest in your marriage right now? Try one of our free Life Lessons on marriage.  You'll be matched with a study coach who will work with you as you learn.  Try one today.