Hope Realized as Miners Rescued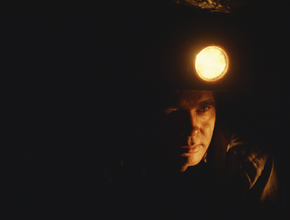 As I write this post, nearly half of the trapped Chilean miners have been rescued. The thirty-three miners were trapped on August 5th 2010 when the main ramp into the San Jose mine in northern Chile collapsed.
CNN showed live video of the rescue and a live tracker on their front page displaying the number of people rescued so far. Similarly, in Canada the CBC has the rescue as their #1 story, with live video and over 300 visitor comments on the story. In Britain, the BBC lists information about each of the miners rescued so far, including:
Mario Sepulveda, who brought a bag of stones from the mine as souvenirs; he ran towards a group of rescuers and led them in song

Are you feeling hopeless?: Moving through your suffering
Exhale your sin: Find hope in the Holy Spirit

Osman Araya, who had a hugely emotional reunion with his wife
Jose Ojeda, whose scribbled note – which read "All 33 of us are safe in the shelter" – informed the world the miners were still alive, 17 days after the rockfall that trapped them
Victor Segovia who was welcomed "back to life" by President Pinera
Daniel Herrera, who was embraced by his crying mother as he freed himself from the safety harness
Already an inspiring story of triumph over adversity, these brief glimpses into the personal lives of the men who were trapped, and are now being set free, give us an additional emotional connection to them. It helps us to understand how the hope that they were able to hold on to has now been realized.
Hope is I think the reason that this story has captured the hearts and imaginations of people all over the world. It's a story that seems far too rare to hear in the news: One of victory instead of tragedy where hope triumphs over disaster.
Has this story inspired you? Where do you find hope in difficult circumstances?
If you are going through tough times, you may be surprised at some of the places that people have found hope. Finding Hope in a Chat Room explores one way that people have connected to others online to help one another through tough times. If you'd like to speak with someone privately, contact a mentor today to talk about what's bothering you.
Related reading:
Hope and a Future – She was abandoned at age four with five siblings in a hotel. This is her story of hope.
When your World is Not like it's Supposed to Be – Something about the world isn't right. That's a pointer towards a much greater truth.