Reduce Wedding Planning Stress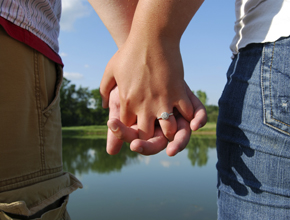 If you do a Google search on "wedding stress" you'll get over 70 million results.  Which is stressful.  Weddings are a joyous celebration, but as any bride or groom knows, they are also inherently stressful. Researchers have found that getting married is actually more stressful than getting fired. Between money issues, family issues, and all the lists and details, there's a lot to deal with.
For most people a wedding is the largest, most expensive and most important event you will ever host.  If you're planning a wedding and feeling that stress, you are not alone.   It can be tempting to think that there just isn't time to add a "de-stressing" to-do to your lists. But if you can, carve out that time.  You don't want to be so focused on the wedding that you forget to plan for the marriage itself.
If you are getting married, our free book for brides is full of ideas and information as you plan for a lifetime together. There is also a series of online lessons you can do with a coach to help you prepare to share you life.  These lessons can be done anytime, from anywhere you have an internet connection.
Topics include:
Dealing with stress
Anticipation
Dealing with differences
How to share your life without losing yourself
Over the series of lessons you'll learn things you can invest in your relationship now that will reap benefits long into your life together.  Each lesson takes about half an hour to complete.  Grab a cup of tea and quiet corner and let a coach walk with you as you prepare to walk the aisle.  If you have any questions along the way we're happy to help and we'll pray for you as your special day approaches.
See the full list of lessons for brides