When Friends Go Through Hard Times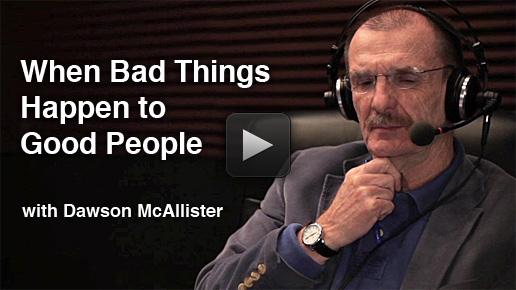 It's not easy to know what to do when someone you care about is struggling.  What do you say to your colleague who's just lost a parent?  How do you respond to your friend whose spouse has just been diagnosed with a terminal illness, or to your classmate who's shared a painful story from the past?  Being faced with pain, loss, and confusion can make us feel overwhelmed and helpless.  Sometimes, we avoid the person because we just don't know what to do or say.
Crisis is an incredible opportunity to share the love of Christ with someone who's not a believer.  Instead of running away, ask God to make it clear how you can show His love in the situation.  One of the best ways to love someone in crisis is just to be there – to show up, tell your friend you're sorry for what they're going through, and offer to listen.  When you do that, you may notice your friend is asking new questions about life, meaning, and God.  This could be a great opportunity to offer to pray for your friend, or to share how Jesus helps you through crisis.  Even if you don't have the opportunity for a spiritual conversation, you can show Jesus' love by taking action: showing up with take-out, offering to drive them to the hospital, or helping them get yard work done.  Make no mistake: your love-in-action will make an impact in your friend's life.  If and when spiritual issues do come up, your friend will be intrigued to know what motivates your love and support.
Action Steps:
When Bad Things Happen to Good People is a powerful video featuring Dawson McAllister, who shares his own pain following the car accident that left his son in a coma.  Consider sharing this video with a friend who's going through a difficult time.  You may also want to use some of Dawson McAllister's insights on suffering as you engage people in spiritual conversations.
Think about the people in your life who are going through a difficult time.  Are any of them non-Christians?  Ask God to guide you in showing them His love.  Choose at least one thing you're your friend would find helpful or encouraging, and do it this week.
Serving together,
Leonard Buhler