Where is God When Bad Things Happen?
"Every time I get Bill on the show I get nervous and I want him to lie to me." Don't you just love the way Drew Marshall opens his radio shows?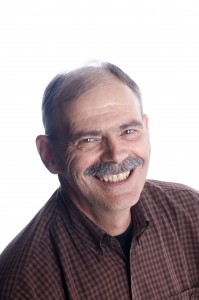 Bill Blaney of Global Aid Network returned to the Drew Marshall Show on April 28th for the second time to explain the situation in southern Ethiopia. While some matters have improved, the drought continues, and lack of water has caused many to be sick with dysentery.
"We committed to feeding for six months. When I went back, it looked quite a bit better; no more malnourished children, previously there were 160. Elderly were made healthy through fafa and it had rained a little bit."
Drew was curious about the spiritual implications on the Borana. "Is there a God discussion with these people?"
Fortunately for GAiN, the Borana have been receptive. "We've had quite a few. We're very honest and we've told them God cares for you and that we do too… They accept that quite openly."
But for many people around the world, the "God discussion" is too difficult in light of the enormous pain they have experienced. In fact, many who have experienced trials similar to the Borana have cursed God for allowing the pain.
Cheryl Weber, producer and co-host of the new daily 'Full Circle' on CTS, was also on the show with Drew and asked Bill what many often wonder, "Where is God when bad things happen? How do you process pain?
Bill is not only qualified to answer those types of hard questions because he has seen the depths of pain, he has also wrestled with them himself. He described what he saw in Darfur, Sudan and said, "It was almost a showstopper for me."
"As we looked around everywhere, most of the men were killed, most of the women had been raped, many women were pregnant… they were just staring, traumatized. You could walk in front of them you could move your hand in front of their eyes. I struggled very much with that."
In his struggling, God met Bill and spoke to him.
"Let me tell you the solution that I believe God gave us, 'Bill, if you want to serve me and make a difference in people's lives, you must understand something about my character. Through you, if you will allow me, that character can work itself out."'
What character? Drew, Cheryl, and listeners across Canada hung on Bill's next words.
When Moses said, 'Show me those weighty things that define who you are so that I can know you,' God could have said many things, but he said, 'I am a gracious God, a compassionate God, slow to anger and abounding in steadfast love.' I had to first understand that God does not desire the suffering. In most cases it is a man-generated event. God has great compassion on those people. And it is taking Christians and allowing us to touch others with His love, compassion and grace…
Drew interjected, "Almost like the honour of stepping in on His behalf…"
To which Bill was in full approval. "It is a privilege. I say this all the time and believe it to the tip of my toes. It is a privilege to step into a place where people are, a place they haven't designed, a place they can't get out of, and to let them know God cares for them."
That's why Global Aid exists: to love others with the love of Christ, to show them compassion, the outworking of which is grace, and meeting their needs.
Bill is right. When Christians truly and deeply love others, people stop and stand in awe of a powerful and mysterious love. Love in action is the greatest apologetics, the most compelling argument for Christianity, the most evident sign of the Spirit in people.
Bill fittingly finished with a quote from Mother Theresa: "There are no great acts of kindness or mercy, there are only small acts of great kindness and mercy."
Feeding 2500 Borana may be a small act in the grand scheme of the drought, but it is a great love that compels such action.
---
STAY CONNECTED
Power to Change Newsletter
Upcoming Events
Weekend Getaway
October 18, 2013
Saint-Sauveur , QC
Weekend Getaway
November 1, 2013
Blue Mountain, ON
Weekend Getaway
November 15, 2013
Jasper, AB