Keep Going. Redemption Takes Time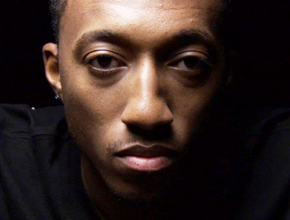 Watch Lecrae's story and you'll meet a man who didn't come to Jesus easily or quickly.  People in his life tried to point him towards God.  "Are you saved?"  someone asked.   "No!" was his answer. "Try reading the Bible," his mom said.  Angry, he ripped his Bible apart.  Then one day, a friend invited Lecrae to go to a Christian conference with him.  Thinking it would be a good chance to see the big city, he agreed.  And that's when Lecrae finally started to pay attention to God.  That's when he finally started to change.
"Should I keep at this?"  Sometimes people ask me that.  They're pouring all kinds of time and energy into people, and it doesn't seem to be making the smallest dent.  There's no visible change in them.  No openness to Jesus.  My answer?  YES.  Don't give up.  Keep caring.  Keep trusting that God is working through you.  You are making a difference, even if you can't see it yet.  So love relentlessly, and don't give up.
Action steps:
1. Go looking for hope.  It's our teammates who help us stay in the game when we're tired.  Get in touch with your Christian friends and ask them to share stories with you about people turning things around and coming to Jesus.  Ask them to pray for your and for the friends you're reaching out to.
2. If you know someone who's struggling with insignificance, I encourage you to share Lecrae's story with that person.  Ask them what they thought of his story.