Taking the High Road
Profile on: Jack Forney, Forney Industries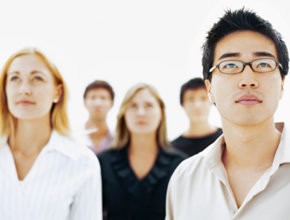 For many children of entrepreneurs, inheriting their parents' business is the last thing they want to do. Having watched their parents eat, breathe, and sleep the company throughout their childhood, all they want is something – anything – different. Jack Forney was no exception. Throughout the time his father was establishing Forney Industries, headquartered in Fort Collins, Colorado, Jack was intensely involved, even as a child. "My mother and a college student and myself would put together soldering irons while my father was out on the road and ship them to him. For a while, I was the manufacturing company," Jack says.
Need for independence
After high school, Jack was determined to carve out a new path for himself at college. But the more time he spent there, the more he realized his true love was engineering and manufacturing, just like his father. It wasn't long before Jack dropped out of college and went back into the family business full time.
Right from the beginning, Jack's father had shown an ability to recognize and exploit opportunities. And as the company grew, so did Forney Industries' line of products. "My dad seemed to have a real interest in building an empire of many companies," Jack says. Although the company had built its reputation on soldering irons and welders, Forney eventually moved into manufacturing water skis, central vacuum systems (they helped to pioneer this product), printing, films, even aircraft and wing sections for missiles.
Faith-based business
Throughout the growth of their company, faith has played a strong role in Forney. This faith-based approach to business has not come without its challenges. At one point, Forney learned that one of their main competitors was misrepresenting the power of its battery chargers. Faced with the choice of going along with this deception or telling the truth, Forney took the high road. "We just could not bring ourselves to do what the competition was doing in those ratings, so we didn't, and we lost sales because of it." Even so, Jack is convinced this decision helped the company in the long run. "It built a sense of integrity with a lot of our field people and certain in our home office, and the Lord honors those things."
The faith shared by Jack and his family has also had a profound impact on their hiring practices. Before it was fashionable to hire the handicapped, Forney actively sought out people with disabilities, such as paralysis or blindness, to work in their operation. "We found that they tend to be more loyal, have less absenteeism, and many times do a better job," Jack says.
Building a solid team
Although Forney Industries was started by one man, Jack recognizes that assembling a solid team through choices like these has been the key to the company's longevity. "My success, of course, is built on the work of others. It's not just me alone." But whatever happens with the business, Jack knows that true success is about way more than the bottom line. "Personally, it's the spiritual themes and family that are the most important things in life. That fact that I can feel the Lord's direction in my life, that's success."
How do you define success? Perhaps it's time you asked Jesus to show you what it really means to succeed in life. If you don't know Jesus, we encourage you to pray the following prayer:
Lord Jesus, I want to know You personally. Thank You for dying on the cross for my sins. I open the door of my life and receive You as my Savior and Lord. Thank You for forgiving my sins and giving me eternal life. Take control of my life. Make me be the person You want me to be. Amen.