Chynna Phillips
Profile on: Chynna Phillips  of the Wilson Phillips musical group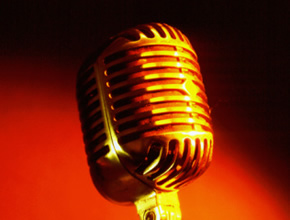 As the daughter of one of rock music's first "power couples" (John and Michelle Phillips of The Mamas and the Papas ), Chynna Phillips grew up in a show business world apart from faith and God.
In the early 1990's, she teamed with sisters Carnie and Wendy Wilson (daughters of Beach Boys legend Brian Wilson) to form Wilson Phillips. The collaboration produced one of the most successful albums of the new decade, with three #1 singles and worldwide sales of over 10 million. They were nominated for 3 Grammy Awards, and for a time were considered one of the hottest groups in music.
A follow-up album was less successful, and within three years the group disbanded. Chynna briefly pursued a solo career and got married (to Baldwin brother Billy), all the while searching for true fulfillment in her life.
"It just didn't seem fair," she says. "I was searching for God for so long."
She began to notice the changes in her brother-in-law Stephen Baldwin, whom she had known from his days as one of Hollywood's genuine free spirits. When Stephen told her that he had given his life to Christ, she laughed.
"I had a deluded image of what it meant to be a Christian," she says. "I thought you had to be perfect, and it's the exact opposite."
Though first skeptical of the positive changes in Stephen and his wife Kennya, she began to inquire about their new relationship with Jesus Christ.
"I've always felt a tug on my heart towards Jesus…always. Even as a little girl. But I felt I could never live up to what Jesus would expect of me. (When I saw what He had done in Stephen's life), it came back to that tug I had felt for so many years."



She committed her life to Christ in 2003. As she moves forward in her new walk, Chynna is trusting God to shape her life.
"Jesus just wants me to allow myself to be carved into His image," she says.

"The more I do, the more I realize that I become more of myself…more of whom I authentically, truly am."

"The more I surrender my life to Jesus, the more I actually become Chynna."
Have you ever felt like you're looking for meaning in all the wrong place? Are you circling round and round but still not finding happiness? Perhaps it's time you asked Jesus to help you take stock of your life before a crisis hits. If you don't know Jesus, we encourage you to pray the following:
Lord Jesus, I want to know you personally. Thank you dying on the cross for my sins. I open the door of my life and receive You as my Savior and Lord. Thank you for forgiving my sins and giving me eternal life. Take control of my life. Make me be the person you want me to be.