Nature's Fare Partnership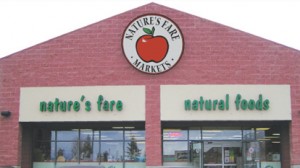 Do you shop at Nature's Fare?
We have some very exciting news of a way that you can help DRIME raise money!  DRIME has entered into a partnership with Nature's Fare, an organic grocery store with locations in British Columbia. You can click here to look for a location close to you.
This organization has graciously allowed us to become one of the charities that they support through what is called "The 3% Club."
It works like this:
1. You shop at the store. (*You can also shop online!)
2. You send in your receipts to the DRIME office. (20385 64th Ave., Langley, BC, V2Y 1N5)
3. DRIME sends in those receipts and receives a cheque for 3% of the total amount spent and accounted for on those receipts.
4. You get what you need, and you help support DRIME in the process.
We hope that you will consider doing some of your shopping at this store (or online) to help out DRIME in this way!
Happy shopping, and thanks for partnering with us!