Brazil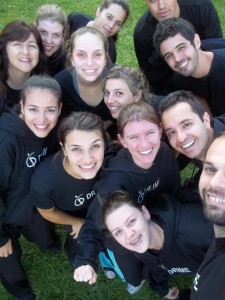 In 2003, DRIME launched its first international base in Gramado, Brazil in partnership with Janz Team Ministries. Carissa (Brey) Youssef and Lisa Beiderwieden, two of DRIME's most seasoned members, spent over five months training Brazilian leaders, equipping them to lead a DRIME team of their own. In October 2003, after weeks of selecting members, teaching about the ministry, and training dramas, DRIME Brazil hit the streets for the first time!
For the last 8 years, Maura (Müller) Vaghetti has been in leadership and is now the Director of DRIME Brazil. They are currently working on expanding and building another team in the city of Rio de Janiero.
Want to see or hear more about DRIME Brazil?
Check out their Facebook page
Click here to see photos of the team
Read a blog about one of their ministry times
Use the comment form below to contact the leaders
For Portuguese, click here.
Tags: Base, Brazil, Drime, International