Faith Adventure Days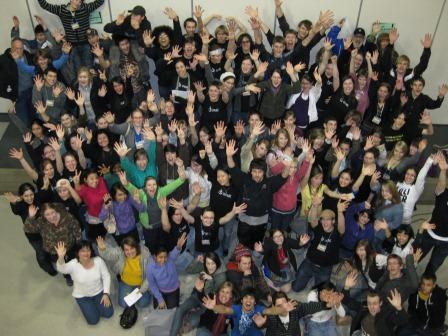 What if your church could be trained and equipped to impact its world for Christ? 
DRIME wants to be a part of equipping people to be life-long faith sharers to help make Jesus inescapable. Whether it's drama that interests you, or specific sessions on reaching your church, there's something that will help your church grow in their knowledge of sharing Christ. Our hope is that this one-day experience impacts your church for a lifetime, giving people the opportunity to be equipped, stretched and inspired through this training opportunity.
Cost: $29/person
What should you expect?
2 drama training sessions OR 2 sessions on an evangelism topics of your choice (inquire about your options)
An evangelism 101 and street ministry preparation session
Ministry experience that same day using the training received
Sample schedule: (*subject to change)
9:30-9:45: Registration
9:45-10:00: Opening Session
10:00-11:30: Session #1
11:30-12:15: Lunch
12:15-1:45: Session #2
1:45-2:30: Evangelism 101 + Street prep
3:30-5:15: Street ministry in your city
5:15-5:30: Debrief
Fill out the form below to tell us more about your group and what kind of training you're interested in!
Tags: drama, Drime, evangelism, Experience, faith adventure, ministry, training