Empty Nest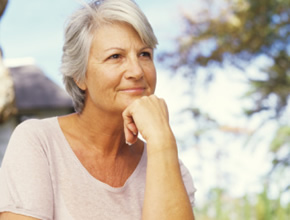 This past year was a very special one for me. I felt that I had climbed a mountain of emotions. During the month of September, my son, Raúl, (the oldest of our three children), left home to go to college. As you may imagine, this was not easy for me. I felt fear, anxiety and uncertainty when I realized that our son was going to be away from the family. Then there was my husband Rolando's illness. Honestly, I confess that it was very hard for me to handle my affliction.
"Lord, show me"
After talking for a long time with the Lord, He showed me that I should take advantage of the situation that I was going through. This was an opportunity to use the experience as a tool for spiritual growth and not just as something that I had to put up with.
This was the best circumstance in which I could learn to think with the mind of Christ and to view things with His perspective. I recognized that He was still on His throne and that His promises are true. (Psalm 18:6) I spent long hours in prayer, reading His Word and enjoying His promises. This was what He told me to do.
It has been three months since Raúl left and all we hear from him when he phones is enthusiasm and motivation. God has provided him with a good church and he is participating with Campus Crusade for Christ at his college. Rolando feels better than ever and continues working to win the continent for Christ.
It is my wish to you, my dear friends, that this New Year, you and I can experience God's love and faithfulness even in adversity and that we recognize the eternal purposes He has for all of us. (Romans 8:28)
What about you? God wants to be the strength of our life, empowering us to feel better about ourselves, more excited about our future, more grateful for those we love and more enthusiastic about our faith.
Do you need a solution to the chaos of life? Are you tired of trying to do it all yourself? Ask God to give you the strength you need to be more confident in who you are, more in tune with those you love, and more effective in your marketplace. Why not pray this simple prayer and by faith invite Him to fill you with His Spirit:
Dear Father, I need You.  I acknowledge that I have sinned against You by directing my own life. I thank You that You have forgiven my sins through Christ's death on the cross for me. I now invite Christ to again take His place on the throne of my life. Fill me with the Holy Spirit as You commanded me to be filled, and as You promised in Your word that You would do if I asked in faith. I pray this in the name of Jesus. As an expression of my faith, I thank You for directing my life and for filling me with the Holy Spirit. Amen.