Preparing for Retirement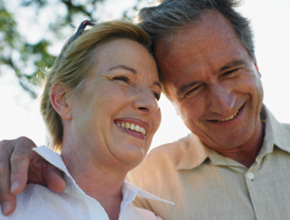 Over the next 20 years, an unprecedented number of Canadians will reach retirement age. In fact, by 2020, it is estimated that over 20% of the Canadian population will be 65 or older, and more than 425,000 people will be retiring annually.  Are you among them? Is the finish line of the rat race looming in the not-too distant horizon? If so, we have some suggestions to help you finish strong.
Retirement with a Purpose
According to statistics, you can expect to live another 18-20 years after you retire. That's an awful long time to spend golfing. Not that there's anything wrong with golf, of course, but there's got to be more to retirement than that. Personally, we've got some things that we would like to accomplish in the last quarter of our lives, and we're sure you do too.
That being the case, it's important to have a game plan for this phase of your life. Plan how you are going to use your time effectively and purposefully. That may sound like an oxymoron when you've been looking forward to the freedom of your retirement years. But the fact is, time slips away on us if we don't use it intentionally. Our schedules have a way of filling themselves if we don't do it, and you don't want to get to year 15 and suddenly realize that you haven't done the things that are really important to you.
Though you may have more time on your hands than you've ever had before, time is still a major issue. Talk through your priorities as a couple and make your decisions together. Consider ways that you can free up time to focus on other areas. For example, you may decide to sell your home and move into a condo or townhouse so the time you've been spending on yard work can be channeled into other areas.
Care for your body
Obviously, your physical health will have a huge impact on your ability to accomplish your goals and enjoy your latter years. If retirement is still a long way off for you, you can prepare for that time by beginning now to take care of yourself. The better your health when you enter retirement, the longer it's going to take for your age to really start to slow you down.
As you enter those years, maintaining a healthy lifestyle becomes increasingly critical. That means getting regular exercise and adequate sleep, and keeping a healthy diet. It's also important to maintain a meaningful social life; that's not just good for the soul, it's good for the body too. In addition, be sure to go for regular medical checkups, even if you don't feel like there's anything wrong. When health problems do crop up, the earlier they're caught, the better.
Care for your mind
Not only is it important to stay physically active, it's also imperative to keep your mind active. Retirement is a fabulous time for learning. Maybe you've been too busy for the last several decades to enjoy a good book. Instead of letting the hours slip by in front of the television, do some reading. It can even be something you and your spouse can enjoy together, by reading the same book and talking about what you're learning.
What better way could there be to use your free time than to immerse yourself in God's Word? During the career and parenting years it can be very difficult to spend as much time as we'd like studying Scripture, but it can be one of the great luxuries of retirement. The more we learn now, the more prepared we'll be to meet Jesus.
Pursue your passions
If you're like us, you probably have a long list of things that you've always wanted to do, but you never had the time or money. You've earned the chance to explore some of those opportunities. Without turning retirement into one long vacation, take advantage of your new freedom to discover new passions.
Start to develop some of the hidden gifts that you've never had time to cultivate. Look for new ways to use the abilities that you've gained through the years. Perhaps you've got an area of expertise from your career that could be adapted to benefit your community or your church. Look for ways to stay involved in something larger than yourself by serving other people. You may never have experienced taking an assessment of your strengths. There are some great assessment tools available to help you in the self awareness of your strengths and leadership style so that you can maximize them and align with responsibilities.
Maintain friendships
We've already touched on it briefly but it's worth mentioning again. It's so important to maintain a few close friendships. This is an area that many people neglect in the busyness of life. We have many acquaintances, but few true friends.
Find one or two couples who are compatible with you, with whom you can enjoy this season of life. It's wonderful to be able to travel together, share meals, walk through one another's joys and struggles – and yes, even play the occasional round of golf together. Personally, we as couples are close friends. Once a month we plan a Fun Day together.  It usually begins with breakfast and then on to an activity which one of the four of us has planned. We would encourage you to try our Fun Day concept.
Work your financial plan
For much of your life, your financial plan has probably been focused towards these years. You have scrimped, saved and invested so that you would one day be able to stop working. Now that day is finally here.
The trap that some people fall into is that they begin to spend as if the pot has no bottom. Never forget that the money you have managed to put aside needs to last you through the rest of your life. A personal budget is as important today as it ever has been. Determine how much you can afford to spend each year and stick to it. Be sure to take into account whatever amount you wish to leave behind for your loved ones. Both of us have had the benefit of trusted counsel and planning from Personal Financial Planners. We would encourage you to seek this type of counsel, if you have not already done so.
Stay flexible
When we were younger, we rolled our eyes at the old, inflexible people who just didn't understand the world worked now, and insisted on everything staying just the way they liked it. Now, we have become those people!  Or maybe we haven't.
We have an advantage over generations past in that we have lived in a world of constant change. We are used to having to adapt. That's going to be important in the years ahead, because the rate of change around us is only going to accelerate. Be prepared to change with it. Be careful about becoming too rigid, whether the issue is the worship style in your church, the changing demographics of your neighborhood, or something else. Offer your wisdom to the younger generations, but stay flexible in areas where flexibility is needed.
Guard your behavior
Age and experience do not make us immune from temptation. Even at this stage, it's important to keep working on our character.
Guard your speech and behaviour. With more spare time comes new temptations that might not have been as strong earlier in our life. For example, there may be more opportunities for gossip and slander. Instead, put into practice Ephesians 4:29: "Do not let any unwholesome talk come out of your mouths, but only what is helpful for building others up according to their needs, that it might benefit those who listen." Another area could be the internet. It's a powerful learning and communications tool, but it can also be a trap. Stay committed to integrity, and consider establishing an accountability relationship with a close friend or small group to help you stay on track.
Build your marriage
You'd be amazed at how many marriages fall apart after the kids leave home. You'd think that after 25-plus years together, a couple would be on solid ground. Sadly, it's not always the case. For years your world has revolved around your kids and your jobs. It hasn't left a lot of "couple time," and that's why many couples find themselves face to face again, only to discover that they no longer seem to have anything in common.
Stay with it, because the reward is coming. Studies show that once couples work through that initial transition time of the empty nest, marital satisfaction generally skyrockets, continuing to climb right through the end of their life together. So have fun becoming reacquainted with one another. Go out on dates and weekends away; travel to places that you've always dreamed of visiting.
At the same time, respect your spouse's roles and freedoms. Allow them to continue to be involved in things outside the home, because you do need time apart. After decades of being apart 40 or more hours every week due to work, it can be overwhelming to now find yourselves together 24/7.
Give your kids freedom
You have poured yourselves into your children. You have worked, sacrificed, worried, cried and prayed for them for hours upon hours. They are your greatest investment. So it's only natural that you feel a little empty when they move out of the house and begin to build a life of their own.
As difficult as it is, you need to let them go. Don't follow them on their way out the door. Of course, there are going to be many times when they need your wisdom, and there will be lots of opportunities to enjoy family time together. But they are now adults. Their independence needs to be not only accepted, but encouraged. Give advice when it's requested, but allow them the freedom to make their own decisions…and even their own mistakes.
Leave a legacy
The last 20 years or so of your life are your final chance to put your signature on your family. What will it look like? In all likelihood, it will be a reflection of the life you have lived and the priorities you have held. So much more is caught than taught. Live out the values you would like to see your family adopt. A life well-lived is irresistible.
In addition, be intentional about building into your family. Without being overbearing, stay involved in their lives. Take your grandchildren on dates, or go away with them on fishing weekends, or whatever it is that you enjoy doing together. Let them benefit from the wisdom you have gained through your years of experience. Both of our parents have made a significant impact on our children because they took the time and interest to become involved in their lives. We want to model this for our own grandchildren. Grandparents do not underestimate the influence you can have on your grandchildren's lives.
And above all, pray. Be intentional about taking the time to intercede for the next generation of your family. That may well be the greatest inheritance you can leave them.  As you look ahead to the last years of your life, you have a choice. You can coast to the finish line, or you can finish strong. Let's finish strong together.
Editor's choices for further reading:
How to Stay Young Your Whole Life – Dr Charles Stanley explains why "some people in their eighties still seem youthful, others appear old at forty"
Become an Online Mentor – Share your wisdom and experience with others online from your own home at your own pace, full training is provided. Volunteer today!