The Single Mom Survival Kit 5: Memories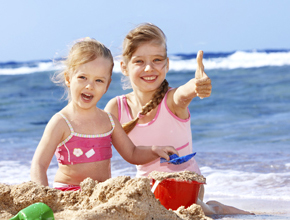 Do you enjoy looking at old photos and 'remembering when'? Do you sit with friends and remember "the good 'ol days"?  It has been said that, 'A moment lasts all of a second, but the memory lives on forever.'  Memories touch our hearts whether they are painful or give us pleasure.  I think all of us have both kinds of memories.
As a single Mom we can choose to dwell on our painful past or we can move ahead to a positive lifestyle. We will all have negative memories that we need to pack in a banged-up old tickle trunk and ship it to an unknown destination.  These memories have no place in our life now other than to learn from them and move forward. A positive outlook on life is a great gift to pass on to our kids.
Pack up those old memories
Like me, I am sure you have had some very hard months of negative situations and heartache.  It was what we endured.   You may be separated, grieving the death of a husband, or the divorce is now finalized.  Whatever your situation is, it's time to make new memories.
There will be routine of school, work, laundry, medical appointments, yard work, custody visits ad infinitum. In the mix of all this, you should have on your 'to do' list words that say MAKE NEW MEMORIES.  You and your kids need to laugh together, go on a road trip, have a movie/pizza night and for goodness sake….jump on the bed!!
My girls were never allowed to jump on their beds.  It was a house rule. So whenever I could pinch some money together, I would treat them to a one night hotel stay that had an indoor pool and beds to jump on. I would take them out sightseeing and they would comment it was nice but they wanted to go back and jump on the bed.  I soon caught on to get a hotel about 10 miles from our home!
New memories help us heal

New memories don't have to be expensive or exuberant.  They just have to be something you do together and have fun.  It is not dropping the kids off for their weekly lessons and then leaving for a coffee.  Memory making is a team sport.  We had picnics in the basement, flew kites at the park, played Go Fish, make cookies (yes what mess!), made castles in the sand, and went on road trips to visit family members.
If your kids are older, it can be trickier to plan some alone time with them, but be creative. Combine their interests with short bursts of time that make them feel comfortable.  It may be meeting them at lunchtime during the week, or playing tennis at the local school facility after hours.  Just be there for them.
Let your children feel secure and relaxed with you.  I told my girls that we were a team and a team works best together.  It doesn't mean you work at 'one upping' your ex's plans with the kids. Your children will have fun memories with their dad and want to tell you about it.  Allow them to do that without feeling guilty.
Many single Moms and their kids share that gifts and money are nice but they don't produce respect or security.  Making memories is a priceless gift.   I love the quote by Cesare Pavese, "We do not remember days; we remember moments."

I sat for hours each week doing homework with the girls, taking them to appointments, sharing evening meals, reading bedtime stories, and teaching them to drive. These added up to some wonderful memories.  We had to move a number of times and my girls will still talk about a particular home and some fun memories at that address.  Every place we hung our hat, we made new memories.  Routine memories play an important part in their security and stability.

Memories strengthen our character

In the New Testament we see the 'remember when' lists from Old Testament times that speak of how God took care of His people and brought them through a really tough stretch of life issues.  Check out the book of Acts. We need those kinds of stories to help us remember that God will help us as we make new memories with our family.
I am humbled and thankful as I look back on all the memories. We did it!  We survived the rocky road and it made us stronger.  The girls and I had an open, honest relationship in which to share our hurts, our dreams, and our next steps. They would ask for prayer on a certain issue and we could rejoice together that God helped them through it.
I sincerely believe that how we react to a negative situation grows our character and the character of our kids.  Our responses may not solve the situation but it solves how we deal with it. We can put up the white flag of defeat, or we can rejoice by waving the green flag to get moving!
2 Corinthians 4: 8-9 says, "We often suffer, but we are never crushed.  Even when we don't know what to do, we never give up.  In times of trouble, God is with us, and when we are knocked down, we get up again."(CEV)

I hope that today you can decide which trunk of memories you want to carry.  Cherish the memories and choose to make many more that will touch and heal your heart and your children's hearts.  What new memory can you plan to make with your kids this week?  Take pictures so you can enjoy the memory from time to time when you need a boost.  These memories will sooth your soul.
"Life gives us brief moments with another…but sometimes in those brief moments we get memories that last a lifetime." – Anonymous

God in Heaven, today we need help in choosing to make new positive memories with our family.  I know You love this and are rooting for us.  Heal our family.  Help us with putting memories in this trunk. We have a past but we have a present and a future and we are asking for wisdom.  Thank you. In Jesus' name, Amen.

There is HELP, there is HOPE, there is HEALING!
Don't miss the rest of the Single Mom Survival Kit:
Part 1: A box of resources
Part 2: How to set boundaries
Part 3: The monster called FEAR
Part 4: Testing, testing, 1, 2, 3
Part 5: Making memories
Part 6: Good grief
Part 7: Life as it is
Part 8: The blame game
Part 9: Bucket full of dreams
Part 10: Looking back on it now
Take the next step:
If today is hard remember that Jesus came to bring hope
10 Ways to create quality time with your kids
 Feeling alone? Come talk to a mentor