Sacred Rhythms: Prescription for a Healthy Life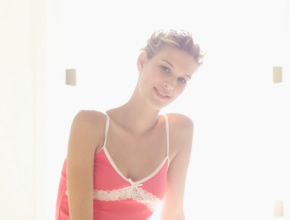 My 41st birthday was one I would rather forget. I spent it flat on my back in a hospital bed thinking I was dying. For the previous few years, as medical director of Mercy Ships, I had worked in Africa, Asia and Central and South America organizing outreaches to provide cleft lip and palate surgery, eye surgery and burns surgery to the poor. Often I was overwhelmed by the needs around me and in response ratcheted up my workload to reach out to as many people as possible. I wasn't just burning the candle at both ends I was burning it in the middle as well.
Now my body was rebelling. The underlying cause was obviously viral, but I knew I was also suffering the penalty of my fast paced, high stressed lifestyle. During my long convalescence, I spent a lot of time wondering: "Could I have avoided this?" The pressure to be involved in church activities and prayer just added to my stress and guilt. Spiritual disciplines disappeared when I felt swamped. My life was out of sync with God's rhythm and I hadn't even noticed.
The out of sync rhythm
Unfortunately, I am not alone. Many Christians are inundated by increased demands on time and resources. God's intended rhythms are blurred by a world that tells us we should never slow down or take a break and we don't realize how unhealthy our lives are.
My husband and I did not grow up with a liturgical tradition but we discovered recently that the celebrations of the church year provide rich rituals to undergird our faith and provide a healthy rhythm for all we do. I believe that our fear of ritual and resulting disconnect from a rhythm focused on the life, death and resurrection of Christ has left us open to secular rituals and rhythms that increasingly define who we are. We no longer fast during Lent but go on obsessive spring diets instead. The pattern of our lives is more likely to be set by the gala sales or NFL playoffs than by the celebrations of our faith and every part of our life suffers as a result.
Exploring Jesus' rhythm

After my illness I found myself asking: "What set the rhythm of Jesus life?" He carried the weight of the world on his shoulders. He should have been overwhelmed by the crowds' demands. He could have spent 24 hours a day healing and preaching. Surprisingly, he never seemed stressed out or overloaded. As I sat in my hospital bed contemplating my own overstressed life, I realized that if Jesus truly offered abundant life then the patterns of His life must provide the best model for what mine should look like too.
1. Prayer
Jesus modeled four basic life rhythms – what I call sacred rhythms – that I believe are still essential for a healthy life. At the center was His spiritual life, which flowed out of an intimate, personal relationship to God and provided the focus for all else He did. Jesus stopped periodically throughout the day to listen to God and directed His actions according to God's instructions. He never made major decisions without spending at least a night listening through prayer. How much less stress would we suffer if we gave prayer this kind of priority and allowed our times with God to shape all other commitments? Prayer breaks throughout the day reconnect us to God and renew our spiritual energy.  Listening to God as part of our decision making process and regular prayer retreats to refocus periodically bring us closer to God and to God's purposes for us.
2. Embracing community
Jesus' second priority was community. He spent more time developing a family of followers than He did preaching or healing. He was usually with His disciples or in a crowd teaching and reaching out with God's compassion and love. To become a Christian means to enter into community – first with God, but also with God's people – with sisters and brothers from every tribe and nation and culture. It also means to be drawn into community with the poor, the disabled, the abandoned and the marginalized. Jesus and His followers didn't just work together either. They enjoyed good food, fellowship and celebration. According to theologian N.T. Wright, wherever Jesus went there was a party. Making time for friends and family, encouraging co-workers and fellow believers, getting involved in ministry amongst the poor, celebrating faith with lots of fun and fellowship should all be part of our sacred rhythms.
3. Working for God
The third rhythm that paced Jesus life was work, but not for the daily provision of food – that He encouraged his followers to trust God for. Nor did He care about accumulating wealth for Himself – in fact He had some rather scathing things to say about those who concentrated on this.  Jesus' work focused on service to God and God's kingdom purposes and He suggests that as God's representatives our work too should reflect these priorities. We are meant to be bringers of hope, healing and salvation, helping those around us look forward to a world in which there will be no more crying or hunger or pain.  This doesn't mean we should all become pastors or missionaries but it does mean God's priorities become ours, which can simply mean encouraging another student at college or offering a helping hand to an elderly person in your neighborhood.
4. Learning to rest – the miracle of God
It was a great relief when I realized Jesus also recognized rest as an essential life rhythm.  He encouraged His followers by saying ,"Come to me all you who are weary and burdened and I will give your rest" (Matthew 11:28). Regular sleep and Sabbath both reconnect us to this refreshing and renewing rhythm. A good night's rest seems to boost our immune system and recent research suggests an afternoon siesta increases our productivity so much that we actually accomplish more than when we work all day.
If Jesus doesn't give us heavy burdens to carry, where do our stressed out lifestyles come from?  To become a follower of Jesus is an invitation to a life with a different rhythm. Get away on a prayer retreat with a friend or your spouse. Examine how you prioritize your time and discover God's sacred rhythms for yourself. Invite God to open a doorway to a more festive less stressed way of life that is fulfilling and not exhausting.
You can ask God's Spirit regulate the rhythm in your life.

The minute you accepted Jesus Christ as your Savior and Lord, God's Spirit took up residence in your life. He longs to fill you and to empower you. Hand Him the reins of your life today– ask Him to set the pace. He will give you moment-by-moment wisdom and peace. 
Below is a suggested prayer. As you pray, remember that God cares not so much about your words as the intent of your heart.
Dear Father, I need You. I acknowledge that I have sinned against You by directing my own life. I thank You that You have forgiven my sins through Christ's death on the cross for me. I now invite Christ to again take His place on the throne of my life. Fill me with the Holy Spirit as You commanded me to be filled, and as You promised in Your Word that You would do if I asked in faith. I pray this in the name of Jesus. As an expression of my faith, I thank You for directing my life and for filling me with the Holy Spirit. Amen.