Chosen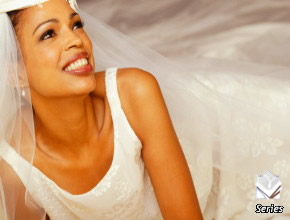 The acquaintance deepened into re­spect and a growing friendship, and as you shared, you sensed a growing com­mitment to the good of one another. Oh, "just friends" you may have said, yet there was a sense that something was taking root in your heart. You found yourself watching for him, wondering what he'd think about something you saw, or wishing you'd run into him once again before you called it a day.
Your conversations together likely became much broader, touching on subjects that you may never have discussed with anyone else. Far deeper, too, as you learned to share your heart, your feelings, your dreams. In learning to listen well to one another, you found a safe place of acceptance and love. The ring of the telephone or the memory of his smile made your heart skip a beat, and you knew how precious your relationship was becoming.
Then one day, he "popped the question"! Whether in a formal restaurant, proclaimed on a billboard, or in the midst of an unsuspecting daily moment, he declared his love. Perhaps he asked your father first,or maybe you'd discussed it in general terms. Maybe you were even the one who finally said,"Will you marry me?"
In most marriages today, the bride knows she has been chosen by her beloved. Chosen — even the word brings a smile to one's heart. How exciting it is to know that someone has taken time to get to know you, has grown in his love and commitment to you, and has accepted you! He actually wants to spend the rest of his life with you. You too are choosing a future with this man. How grand!
Such a love, such a decision, is a gift from God, and I do believe it must make Him smile. It reflects His heart for you as well! God has chosen to love you. No matter who you are, or what you've done, I can say with certainty that He has chosen to love you deeply, and desires your best. Perhaps you have chosen to make a commitment to Him, or maybe you are just beginning to learn of His love for you, and are not yet certain of any commitment.
Each of us who has come to faith in Him has a certainty, an assurance, that God has chosen us. He has chosen to place us into His family "in accordance with His pleasure and will" (Ephesians 1:4-5).
Bask in the love God has lavished on you, both the love of the man you have chosen to spend your life with, and the love of a gracious Heavenly Father! They are gifts from above.
God, Your love for me is amazing, and now You are giving this man and me a love for one another. Thank You for that love, and help us to reflect Your love well. Amen