But I Don't Have the Gift of Evangelism…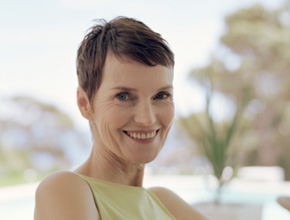 When I encounter the word "evangelism," my reaction could best be described as a mild panic. I'm sure it is no coincidence that this is exactly how I am feeling right now as I sit down to write this article. What on earth am I thinking? Of all the women in all the world, I am least qualified to motivate and inspire on this topic. Surely most who read this are not only doing more, but doing it better.
Don't get me wrong, I am well schooled in the art of evangelism. I work for one of the most aggressive evangelistic organizations on the planet. I have literally memorized The Four Spiritual Laws, as well as most of the pertinent scriptures on salvation. I am familiar with and have used the Roman's Road, Steps to Peace, and the Bridge illustration. I have gone door to door. I have used Spiritual Readiness Surveys to speak to strangers on the street. I have given my testimony and trained others to do the same. I have read several books on the subject. I have even had the privilege of leading people to Christ. I know everything I'm supposed to, and yet I am filled with a crushing sense of inadequacy.
I am convinced that this is not God's intention for me. Surely this is not the "light and easy" yoke the He promised (Matthew 11:30). The command is clear — "Go into all the world and make disciples" (Matthew 28:19). "You shall be my witnesses" (Acts 1:8). It is not a suggestion, nor is it reserved for those with the gift of evangelism. The problem is not the mission I have been given, nor is it the tools I have been equipped with. It is my own misunderstanding of what evangelism is.

Priority on people, not the task
When evangelism becomes a legalistic hurdle to overcome, we lose sight of what is really important. People become projects. We may miss out on genuine connection in the drive to share the entire gospel story. When the most important part of the equation is the person in front of me I begin to share my life, myself with them, not just The Four Spiritual Laws.
"When we develop a way of living that places a special emphasis on people, that demonstrates holiness and a dedicated obedience to God, we can't help but be effective witnesses," writes Rebecca Pippert in Out of the Salt Shaker and into the World.
Purpose is love
Evangelism is not a measure of personal worth or usefulness. It is a natural outgrowth of a deep love for people. You cannot obey the Great Commandment "love your neighbor as yourself" and ignore the Great Commission "go and make disciples" (Mark 12:31; Matthew 28:19). Knowing what is at stake and that time is short — it is only natural to share Christ with those around us.
It is easier to do this with family members and close friends, but it is possible to love those who cross our paths only briefly. One man I know has a philosophy that everyone who comes within 10 feet of him needs to be loved. Only the Holy Spirit can show you what that will look like. Perhaps it will be a smile, a kindness, a few words, but you may be given an opportunity to share the gospel. If you focus on loving that person, it will not be forced or unnatural.
"We loved you so much that we were delighted to share with you not only the gospel of God, but our lives as well, because you had become so dear to us" (1 Thessalonians 2:8).
Pursue obedience, not accomplishment
When I joined the staff of Power to Change Ministries, the very first thing they taught me about evangelism was this: Success in witnessing is taking the initiative to share Christ, in the power of the Holy Spirit, and leaving the results to God.
You see, we cannot control whether or not a person comes to Christ. Jesus Himself said that no one comes to Him unless the Holy Spirit draws him/her. Converting people is God's job, not ours. We have the privilege of being part of the process by simply telling people what we know about Jesus. It takes the pressure off to know that what they do with that information is between them and God–it's not about us.
"Not everyone we meet is ready to accept Christ as Savior," says Rebecca Pippert, "but everyone is on a continuum in their relationship to Christ. Our task is to draw them closer to the point where they choose to become disciples."
Preparation
We are told to "be ready to give an answer for the hope that is in us"(1 Peter 3:15). Being able to explain the gospel in a simple and direct manner is an invaluable skill. It is also helpful to be able to share what God has done in your own life in a clear and concise way.
By far the most important preparation is that of prayer. Develop a lifestyle of unbroken intimacy with the Holy Spirit. Ask that your eyes will be open to each opportunity that comes you way and that He will give you the words to say. Step out in faith and trust the promise of James 1:5-6: "If any of you lacks wisdom, he should ask God, who gives generously to all without finding fault, and it will be given to him. But when he asks, he must believe and not doubt, because he who doubts is like a wave of the sea, blown and tossed by the wind."
Peace with self
There is a temptation to remake yourself in the image of those exuberant souls with the gift of evangelism. You know, the ones who share their faith as naturally as breathing, and have stories of leading to Christ waitresses, store clerks and strangers on the plane.
When I try to put my on "evangelizing hat" I am transformed from an intelligent and caring person into an awkward bundle of nerves. Yet, my most successful faith sharing encounters are not slick and polished, but heartfelt and sincere. People are not moved by a well-rehearsed spiel, but an authentic conversation.
One of the things that has helped me the most is to understand that I can talk to non-Christians in exactly the same way I talk to Christian friends. I don't need to change who I am or live a dual life. I just need to let the light of Christ shine through me at all times, and trust that people will be attracted to that light.
"For the appeal we make does not spring from error or impure motives, nor are we trying to trick you. On the contrary we speak as men approved by God to be entrusted with the gospel. We are not trying to please men but God, who tests our hearts" (1 Thessalonians 2: 3,4).
Perspective
There have been times when the people on my list were not receptive to what I have to say or when circumstances conspire to ruin my well laid plans. "God, how can You let this happen?" I ask. "Look at everything I'm trying to do for You."
At those times He seems to say, "Rest, My child. It is not your frantic effort I desire, but My work in and through you." After all, this is about Him, not me–His plan, His power and His glory.
Ultimately, my weak vision and mistaken notions of evangelism can only be conquered through prayer. God is teaching me about simple trust. In the end, all that matters is being obedient to share God's loving truth and leaving the results up to Him. Even I can do that.
Next steps: Here's how YOU can get involved in Power to Change's ministry!