What About MY Plans?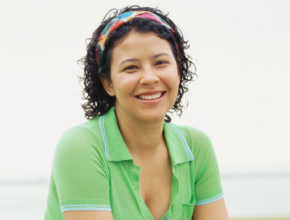 "Could Dr. Ool* from Mongolia stay with us when she comes to Singapore for a week's course?" asked my husband, Jim, via email.
Jim was in Singapore on a three month contract with the University Hospital, and I was planning to join him—two days before the course began.
My response was negative.
"Being hospitable is the last thing I want to do when I arrive," I emailed back. "I need time to get over jet-lag, work on the talks I'm scheduled to give, and finish some writing projects. Can't you find somewhere else for her to stay?"
Jim tried again the next day. "She can't afford to stay in a hotel," he wrote, "and there's no room in the University dorms. Couldn't you reconsider?"
Ever been there? Someone wants to disrupt YOUR plans, YOUR priorities, and YOUR preferences.
Responding to the unexpected
When Mordecai brought his orphaned cousin, Esther, into his home, he couldn't have known the significance of his response (Esther 2:5). He knew it was his duty to take care of her. But, he could have grumbled, thought of the extra work and expense, and felt annoyed at the disruption to his life.
As a God-fearing Jew, however, Mordecai went beyond merely taking care of Esther's physical needs: he shaped her character and faith. Esther could have been just another stunningly beautiful, spoiled young girl who grasped for all she could get—but under Mordecai's careful instruction, she became modest and winsome. Winning the favor of all who met her, Esther became King Xerxes' wife, the one whom God chose to rescue His people from annihilation (Esther 3-8).
Imagine if Mordecai had refused this interruption to his plans, inwardly pouting, "What about me?  I don't need this in my life right now." What if he had looked around for someone else to take on the responsibility? Or what if he had dutifully done only what was expected of him, taking care of her physical needs but ignoring the spiritual? Fortunately, he didn't.
What about you and me? How do we respond to the unexpected, unwanted, and unwelcome interruptions God brings into our lives?
Listen to the Spirit
By the time Jim's second email arrived, I wasn't feeling too good about my negative attitude. This time, instead of reacting with a definite "no," I began to wonder if there might be something more to this unwanted interruption than I realized.
Rather belatedly, I began to ask the Lord, "Is this something You want me to do? Are You wanting me to tell her about You? Is that what's behind this?"
Scriptures I hadn't even thought of before – when I was caught up in MY plans, MY priorities, and MY preferences – began flashing in my mind:
Do not forget to entertain strangers (Hebrews 13:2a).
Offer hospitality to one another without grumbling (l Peter 4:9).
Go and make disciples of all nations (Matt.28:19)
With a growing sense that this was a God-orchestrated opportunity to meet both her physical and spiritual needs, I emailed Jim with the news he was hoping for.
It wasn't long before we saw God work.
After dinner on the first evening of Dr. Ool's stay, she asked, "What do you believe about Christianity and Buddha?"
I was amazed how quickly God made His purpose known. Lord, Thank you for changing my heart about having her stay with us, I silently prayed.  Lead me in what to say.
The week went quickly without more opportunities to talk, but on the last morning of her visit she came back early from the hospital.  Talk to her, I felt the Spirit urging. Plunging in, I asked if she would like to know more about God. We looked at Scripture and talked about sin, salvation, faith, and the death of Christ. After showing her that God wants people from "every tribe and language and people and nation" to know Him, I asked if she would like to become a Christian. She said "Yes!"
Become open to God's interruptions
When God wants something done, He frequently interrupts our plans.
Mordecai probably imagined his life would go on as normal. Esther likely assumed she would always be cared for by her parents. Orphaned and taken into Mordecai's home, perhaps she dreamed of marrying a young Jewish boy and having her own family. In each case God had a different plan in mind. It's no different for us.
How should we respond when the unexpected, and possibly unwanted, happens? Here are some ways to become open to God's interruptions:
When the unwanted happens, resist grumbling, griping, and bemoaning your fate (Philippians 2:14).
Start praying. Ask the Lord, "Is this from You? How do You want me to respond?" Not every interruption is from God so look for guidance and don't lean on your own understanding (Proverbs 3:5-6).
Recall Scriptures that apply. Look them up. Pray with an open heart, willing to be a doer of the Word, not just a hearer (James 1:22).
If you're still struggling, ask yourself, "Do I trust God's sovereignty in this?" (Jeremiah 29:11).
Entrust yourself and the situation to God, asking for spiritual insight into His purposes (l Corinthians 2:12).
Choose to relinquish your plans, priorities, and preferences, asking Him to give you His peace in the circumstances you are now facing now (John 12:24-26).
I don't want to miss being part of God's purposes in people's lives—even if it interrupts MY plans, MY priorities, and MY preferences. When it happens again, I'm praying I'll remember to ask, "Lord, is this from you?" before I respond at all.
How about you?