Sample Prayer Requests for Conversational Prayer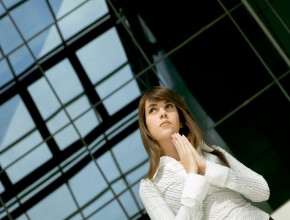 Here are some topics that you may wish to include in your prayer time. These are suggestions, and we encourage you to follow the leading of the Holy Spirit in your times of prayer.
Suggestions:
That God would lead and direct your prayer time.
That you would be able to experience His presence during your prayer time.
That God would anoint your life for His purposes.
That His presence would move greatly in your church services and touch lives.
That He would lead, and give wisdom to your children who are raising your grandchildren.
That He would protect, and direct your children and grandchildren's lives.
That your children's marriages would be blessed, that they would be in unity, and that God's love would pour through them for each other.
That there would be unity in the church (yours and the church at large). "Make every effort to keep the unity of the Spirit through the bond of peace." (Ephesians 4:3)
That unsaved loved ones and friends would come to know the Lord, that the scales would fall from their eyes and that they would see the truth. "Immediately, something like scales fell from Saul's eyes, and he could see again. He got up and was baptized," (Acts 9:18)
That He would give you a heart for His ways.
That He would give you direction in the way that He would have you go. "in all your ways acknowledge him, and he will direct your paths." (Proverbs 3:6)
That He would be your strength, and your wisdom. "The LORD is my strength and my shield; my heart trusts in him, and I am helped. My heart leaps for joy and I will give thanks to him in song." (Psalm 28:7)
That He would give you opportunities to share His Gospel with others.
That He would show you where you should be ministering in your local church.
That He would allow you to be a blessing to those around you. "And Jabez called on the God of Israel saying, "Oh, that You would bless me indeed, and enlarge my territory, that Your hand would be with me, and that You would keep me from evil, that I may not cause pain!" So God granted him what he requested." (1 Chronicles 4:10)
That He would mould your character into the likeness of Him. "For whom He foreknew, He also predestined to be conformed to the image of His Son, that He might be the firstborn among many brethren." (Romans 8:29)
That your heart would break over the things that break His heart.
That He would teach you how to pray and interceed for those situations that break His heart.
"One of the most subtle burdens God ever puts on us as saints is this burden of discernment concerning other souls.  He reveals things in order that we may take the burden of these souls before Him and form the mind of Christ about them.  It is not that we bring God into touch with our minds, but that we rouse ourselves until God is able to convey His mind to us about the one for whom we intercede." Oswald Chambers – Quote from his book 'Prayer – A Holy Occupation'