The Single Mom Survival Kit 4: Testing,Testing,1, 2, 3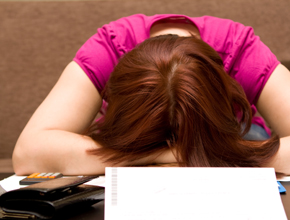 How is your journey going?  I do hope that you are having some victories.  Everyone is uniquely and intricately made which means that each single Mom's journey will be unique. Sometimes this new life feels like living on a roller coaster.  Don't worry, that's normal!
Hope
Ladies, we need HOPE.  Hope makes us move ahead for the greater good for our children and ourselves.    It is easy to become like Eeyore from Winnie the Pooh.  Do you remember that purple donkey?  According to Eeyore everything was negative and nothing was exciting. He just existed.  I have met single Moms who are like this.  They live a defeated life as if they had nothing to live for.
Man, have I got news!!!  We have a big world out there with possibilities and new steps to travel.  There is plenty to live for.  It's not going to be easy, but I promise it will be worth it.
After years of staying home with my kids I hardly knew how to turn on a computer but I persevered.  People believed in me and gave me chances. I took night school courses and built my resume.  I learned that I could balance a bank account, take the battery out of the riding lawn mower, and build a home for my children.
So my dear friend, begin to hope!  Wake up each day with a sense of hope that things are going to move ahead.  We don't have to be like Eeyore.  We can be positive and believe in a life with hope.  God is rooting for us.  He gave His 100% guarantee of never leaving us or abandoning us.
Psalm 34: 18 says, "The Lord is there to rescue all who are discouraged and have given up hope."
God's got you covered. He is waiting for you to take this step with Him.

Trust
How do you begin to trust again when your definition of trust has been erased from your mind?   That is a toughie but I know it can be done. Give yourself permission to take some time to heal.
God is the only one that is trustworthy with His 100% guarantee. Have you noticed He provides 100% coverage in life issues?  I have tested this trust thing over the years and He has never let me down.  That doesn't mean that He gave me everything I asked for.  It means He created us and passionately cares and loves each of us.  He will help us get through this.  Trusting God is a risk that is worth taking.  Be honest with God in your thoughts, fears, and your uncertainties.  He is a big God with a big heart and a big plan.
"Trust God, my friends, and always tell him each one of your concerns.  God is our place of safety." (Psalm 62:8)

Take a risk with God and ask for some things that you need.  Let me share one of my situations. My car needed a huge repair. (We are on the same page aren't we!) I didn't have the money.  After the repair was done the bill was double the amount they had quoted me.  I had no funds to pay for it.  My parents had graciously given as much as they could, but I was in a pickle.  It was time to trust God.
Testing, testing, 1, 2, 3…
God answered. Not in the way I wanted because I would rather have had cash fall like raindrops from heaven.  However, God supplied.  He gave me a part-time job four nights a week, right by my house.  I drove home from my day job, changed into my next work clothes (it involved a hairnet-yuck!), made sure supper was prepared for my girls, and worked for 3 hours each night.
I paid off my bill and met a lot of interesting people.  Was I tired? You bet… but I did it.  I asked for help and God gave me this job.  I didn't have it forever and I was able to reduce my hours as things got paid off.  I just had to trust God that He would help.
Trusting is hard work and I need to upgrade my trusting skills frequently.  God just asks us to trust Him and He will help. My faith grew because I trusted in God during those times when there seemed to be no solution to my predicament.
Are facing one of these issues today?  We have two gift-wrapped boxes from God – hope and trust.  He asks you to open them up and use them. Write out what you hope for.   It could be anything – healing your heart, pursing another job, a week free of constant stress, or a dream of a mini holiday with your kids. Can I share another story?
We were as poor as church mice.  Deep in my heart I wanted to take my girls on a holiday.   A caring couple gave us their condo in Florida to use for free.  We just had to get there.  My heart still bursts with the memories we made on that trip.   Don't give up but hope.  As it says in the verse above, God will help your discouraged heart.  I can honestly say this will be one exciting journey. Live in HOPE.
What about your trusting skills?  This is a huge action verb!  Write down what you desire to trust God for and date it.  Like me, I am sure you have had to trust about employment, the monthly rent, the kid's schedules and their emotional health.  You are not alone. Write it all down.

Father, we need HOPE to get through this.  We desperately want to TRUST You in our next steps.  Guide us in your ways.  In our Ever-Faithful God.  Amen.
There is HELP, there is HOPE, there is HEALING!
Don't miss the rest of the Single Mom Survival Kit:
Part 1: A box of resources
Part 2: How to set boundaries
Part 3: The monster called FEAR
Part 4: Testing, testing, 1, 2, 3
Part 5: Making memories
Part 6: Good grief
Part 7: Life as it is
Part 8: The blame game
Part 9: Bucket full of dreams
Part 10: Looking back on it now
Take the next step:
Why do bad things happen to good people? Is God still good when it hurts?
Take a lesson: How to choose peace
 If your world feels unfamiliar, read this