Summer Ideas for Kids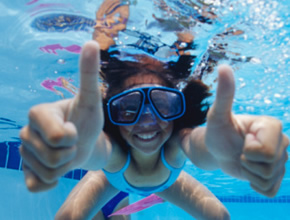 Summer is almost here and it's time for a little fun in the sun with the kids. Although there are fewer school supplies and clothes to buy, summer activities (amusement parks, vacations) can still make a big dent in your wallet. Here are a few fun options to stave off boredom without breaking your budget:
Start a neighborhood newspaper
Turn your kids into cub reporters by accompanying them to interview neighbors, shopkeepers and other members of the community. Include a community events section (ballgames, swim meets, parties, etc..). Have the kids take snapshots of their subjects, and use a desktop publishing program like Pagemaker to "publish" each edition.
Hold a tea party
Have your children make the invitations themselves out of old greeting cards, bits of fabric and construction paper. Gather up some old clothes (or take a field trip to the Salvation Army or Goodwill) and have the kids pick out their own "grown up" gear. Serve juice for the kids in little cups and make some special treats like miniature muffins and cookies. ChefMom
Make homemade bubbles
One of the least expensive summer activities, making your own bubbles can lead to hours of enjoyment for the kid in all of us.

Put 1 quart of water in a shallow tub.
Stir in 1/2 cup sugar until it dissolves.
Add 1/2 cup dishwashing liquid and stir again.
Use a slotted spoon or a fly swatter as a dipper, or for really large bubbles, cut the ends off a frozen juice can. Dip one end in the bubbles and blow through the other.

Teach your children to garden
Playing in the dirt may be fun, but planting and watching their own garden grow may be even more exciting for your little ones. Gardening involves many of the activities kids enjoy already; digging, pulling weeds, being outside, helping mom and dad, etc. Check out KidsGardening for more tips and activities.
Coordinate a backyard camp
Summer day camps for kids can run in the hundreds or even thousands for the entire season. So why not organize your own? Get together to organize with other parents and alternate between backyards for the duration of the summer. Parents can take turns overseeing the activities, or hire a pre school or kindergarten teacher who is also on summer vacation. Kids can paint, ride bikes, play games, make crafts and all the things they typically do at camp, in a more comfortable environment. For more ideas for campers visit FamilyCorner.com.