Social Media and You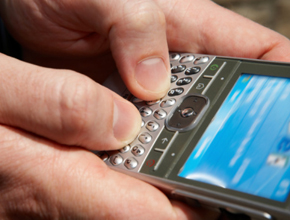 Facebook has dominated our world! In 2010, it surged to half-a-billion users, became the year's most popular website, got Oscar buzz for the widely-acclaimed movie, The Social Network, and its founder was declared Time Magazine's  Person of the Year. With social media becoming part of the the mainstream in business, advertising, social causes, pop culture, news, and day-to-day communications it is here to stay!
If you've been on the sidelines waiting for "the fad" to fade or have been dabbling with social media and waiting for the frenzy to die down, it is not going away anytime soon.  Facebook has cemented itself so much into our culture and way of life that it's here to stay. In this season of new commitments and hopeful promises, here's a bit of New Year's advice: get on the social media train!

Video: Affair-proof marriage
Move forward in your marriage: Learn from our Life Lessons
To help you get more out of social media (and for social media to get more out of you), here are 11 resolutions for you to consider as we kick off a new year:
1. Join the party – If you've been a social media spectator until now, start participating. Connect with people you know on Facebook, network with people in your field of business with LinkedIn, or exchange information with people you may or may not know on Twitter. You could also find some other social network to join so that the multi-dimensional, real-time interactions become a part of you and you become a part of it. The party is waiting for you to arrive!
2. Engage more – There are a lot of different names for them: virtual voyeurs, online lurkers, or Facebook gawkers. While they've joined a social network, these people just read what others are posting, and keep to themselves. That's like going to a party, sitting in the corner and watching people have a good time, listening into their conversations, and ignoring anyone trying to talk to you. If this describes you, then this social media resolution is all about you! There's a reason social media is called SOCIAL…people engage with each other.  Go ahead and give it a try!
3. Watch the clock – Social media can be really addictive. Especially when you're starting out. For some, reality and virtual reality get so intertwined that they can't seem to separate the two. For others, their online connections take precedence over their real-time relationships. If you spend more than two hours a day on social media sites, set a timer for a certain amount of time (15-60 minutes) and once the alarm goes off, log off until the next day. Watching the clock with social media will give you time to pay attention to the more important things of life, like your kids, your spouse and your health.
4. Be interesting – There is a reason people connect with you through social media: they want to get to know you better. Stop hiding behind other people's quotes or passing on something someone else has posted.  Speak for yourself!  Don't stress out if nobody responds to your post.  Find your voice and let it be heard (or read) and you'll be surprised how much more fulfilling social media can be.
5. Branch out – Most people embarked on the online network journey with Facebook. If you feel like you've got a good grasp on your Facebook friends, try making connections on LinkedIn, or follow and be followed on Twitter. So many of these sites are interconnected, making it easy to jump from one social network to another, yet each site offers something unique, different and worthwhile. Get adventurous and go explore another social media site – you might be surprised by what you discover!
6. Set up guard rails – There is a line between doing the right thing and wrong thing with social media. The challenge is that there's no map pointing out where that line is. There's no set of written rules or a list of proper social media etiquette. Unfortunately, people usually discover the line by crossing it. Be proactive. Set up your own set of boundaries (e.g. rules and etiquette) to protect yourself, your marriage and your family. Guard rails prevent problems from happening, and keep issues from getting out of hand if a problem does arise.

7. Have "the talk"- If you're in a relationship and involved with social media, then a conversation about how social media impacts your relationship is inevitable. The question is: will the discussion occur before or after a relationship-related issue erupts? By setting up some mutual guard rails, agreed upon time limits and other social media house rules, couples and families can avoid a lot of headache, heartache and hassle. This is not the type of discussion you can text, IM, email, or video chat. You need to get face-to-face and TALK.
8. Go mobile – All the experts predict that in the near future, more people will shift a bulk of their internet and social media experience to a smartphone. Millions of people already access social media sites from their mobile phone. And millions more will make the leap to greater mobility. Why not you? It's the way of the future for the internet, social media and gaming.  Give it a try!
9. Avoid the drama – We all have them – high-maintenance Facebook friends. They post status updates intended to create a reaction. They comment on updates that spark drama. They have something to say about everything, and nothing is off limits. You cringe when you see their profile picture. This is the year to move beyond "Hide" and discover how to unfriend or block your if-it-were-TV-they'd-be-a-featured-guest-on-Jerry-Springer friend.
10. Show P.D.A. the right way – People post updates as a substitute for a thank you card or to publicly show appreciation to someone. The problem is, their attempt to bring a virtual ego-boost to the person fails miserably and the person never sees the written praises. Make this the year of learning how to correctly hotlink people on Facebook. Just typing their name does not ensure they see it. Add the "@" sign in front of their name and they will see your special display of affection.

11. Give credit where credit is due – Plagiarism is rampant within social media. Cite the source when you're sharing info, videos, pictures, or links. When using someone else's update as your own, at least give them credit.  A simple citation of who you got whatever you're sharing from is the right thing to do.
Play your part in social media and let it play its part in your life!
Take the next step:
Facebook for couples: 8 Things to do today
 Learn to speak your spouse's love language
What's your communication style?