Giving couples the tools to take their marriage to the next level.
Presented wit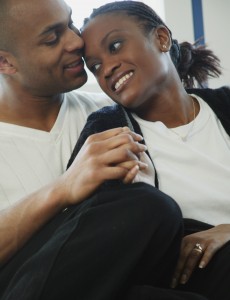 h live speaker couples in a fast-paced, fun-filled, media-driven fashion, couples will laugh and cry their way to bet ter understand each other – resulting in a fabulous marriage! Full of practical tips, they'll learn to plan how their marriage can be even better – no matter the place they're at.
Your marriage may have started off as a fairytale romance, but chances are, somewhere along the road, you ran into the brick wall of reality.
In the real world, it takes more than being struck by Cupid's arrow to make a marriage thrive. It takes commitment. It takes communication. It takes patience, understanding, sensitivity, listening and selflessness - skills that don't come naturally to very many of us.
That's where FamilyLife's A Day Together comes in.  You will gain a deeper understanding of what marriage can and should be through this cutting-edge, interactive marriage event.
Marriage in the real world may not be a Cinderella story… but it can still be better than you ever dreamed.
What people are saying
Here is more of what people are saying:
"We both knew there was room to improve in our relationship, and this gives us a new foundation for change."
(married 14 years, 3 children)
"Allowed some good discussion of issues we often struggle with, and solutions to deal with them."
(married 31 years, 2 children)
"A great refresher and kick in the butt to not get lazy and take my spouse and marriage for granted."
(married 6 years, 2 children)
"It helped to refocus priorities and set new goals to enrich our marriage." (married 15 years, 4 children)
"It has sparked a renewal of commitment to make our marriage more interesting and to be closer to each other." (married 15 years, 4 children)
"Helped us understand the roots of some of our issues and gave us ways to begin talking about issues."
(1 year married, 0 children)
"Intentionally working on our marriage to make it better and not just keeping with the status quo."
(married 12 years, 3 children)