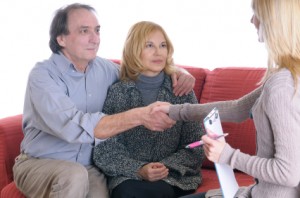 FamilyLife believes that people seeking a Christian counselor should consult with their pastors and trusted Christian friends first as they seek a Christian counselor or coach that can help meet their needs. For help on what to look for in a counselor, see the resource, "How do I find a Christian Counselor", which is designed to help you find the right counselor.
Recommended Counselors
FamilyLife is pleased to provide this list of recommended counselors, these individuals and organizations listed have agreed in principle with our views on Christian counseling and with the principles in our Family Manifesto. Choosing one of these counselors or a different counselor in your community is your personal decision.   FamilyLife has no control over services provided by these Christian Counselors.  This is list strictly an informative aid in your search for a Christian counselor.  Compatibility, rates and availability are between you and the counselor.
FamilyLife has an ongoing partnership with the PACCC (Professional Association of Canadian Christian Counselors, who can help you find a counselor in many locations across Canada. Click here for their website, and once there, choose the link that says "Find a PACCC Professional Near You".
For one of FamilyLife's recommended counselors, select your location from the list below: