iTunes Instructions
What is a podcast or podcasting?
Podcasting makes an audio file, typically an MP3 file, available online for downloading via an automatic "feed." You can then hear the podcast whenever you want from your computer or a portable media player.
What do I need to hear a podcast?
The first thing you need is podcast subscription software. Your options include the latest version of Apple's iTunes (which has the software built in), Juice, or other software to manage your podcast subscriptions.  (NOTE: these links take you away from Familylifecanada.com) At this point, you will already be able to listen to podcast audio from your computer (provided your computer has a sound card and can play MP3 audio files). If you want to make your podcasts portable, you will need to transfer them from your computer to a portable media device (like an mp3 player or ipod).
How much does it cost to use FamilyLife's podcasts?
FamilyLife's podcasts are free for you to use, but expensive to produce and serve.
How do I subscribe to a Podcast?
For those new to podcasting, we've provided the following detailed instructions to download iTunes.
1. Download iTunes to your computer (PC or Mac).
2. Install iTunes on your computer.
3. Open the iTunes application.
4. Go to iTunes store and search for FamilyLife Today to subscribe Free.
5. Enjoy the radio program at your convenience!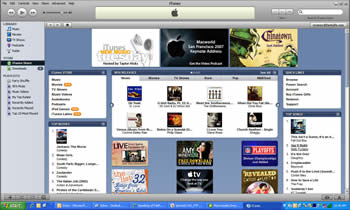 Looking for a resource you heard about on FamilyLife Today?
To obtain more information about a specific episode you recently heard, we encourage you to visit our ministry partner,
FamilyLife USA
for more information about the referenced resources you heard about. Once you find what you're looking for, you can purchase your resource from the
Power to Change Resource Centre
or visit our
SHOP.