Tips To Lower Your Fat Intake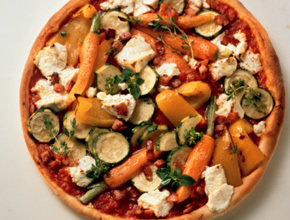 The following are some tips on how to lower your fat intake and eat nutritionally:
Go to your favorite grocery store and stock up on fat-free products. There are many to choose from. This is an easy rule of thumb – if there is more than 3 grams of fat per 100 calories, don't eat it.
Make your changes gradually. A lot of people who've grown up on whole milk have a hard time making the switch to skim. Here is what I encourage my classes to do if they're having a hard time making the switch.1st week: ½ whole milk and ½ – 2% milk mixed
2nd week: 2% milk
3rd week: ½ – 2% milk and ½ – 1% milk
4th week: 1% milk
5th week: ½ – 1% milk and ½ skim milk
6th week: skim milk!

There, that wasn't so bad after all – was it?

Surprising facts:
Whole Milk: Approximately half fat!
2% milk: Approximately one-third fat
Skim milk: 0 fat! WOW!

When cooking, chew mint gum. It helps keep you from tasting. Wash off your fingers instead of licking them clean. If you're journaling daily what you eat, add 25 calories per small taste for low-fat foods and 50 calories per taste for high-fat foods. You'll be surprised how fast those calories add up!
Plan on spending one hour each week cleaning fresh veggies and fruits after grocery shopping. I can guarantee having veggies and fruits prepared for easy eating will increase the consumption dramatically! Let's face it, when you want a quick snack the last thing you feel like doing is peeling a carrot! A clever idea is to cut veggies in bite-sized pieces for salads and put them in a relish tray. I refrigerate prepared veggies so that when I'm preparing a salad, all I have to do is sprinkle whatever veggies I want onto the salad.
Take a large plastic cake container and turn it upside down. Using three large heads of dark green lettuce (leafy, romaine, etc.), prepare a large salad of greens only. Garnish with only bite-sized veggies prepared in a relish tray (mentioned earlier) once ready to serve salad. For relishes, I cut the veggies into "finger food" size and put them into another relish tray. For quick dips, I use favorite fat-free salad dressing.
Fruits - fresh melons, pineapples, and berries can be cleaned and stored for up to five or six days. I like to put these in relish trays or Ziploc bags. Allow fresh fruit to sit on the counter. Hopefully a healthy, fresh visual will be more enticing than an old pre-packaged processed snack.
Studies show that people who are most successful at maintaining a healthier lifestyle are those who have a strong support system. If your friends or family won't be therefore you, then consider joining a self-help group where you'll find people who will.
Another trick that gets me through challenging times (when I'm away from home) is keeping fat-free snacks in the truck of my car so I always know I'm prepared if I become hungry.
To avoid overeating, I do not eat while driving or watching TV. If I do eat something from the trunk of my car, I take a few minutes, turn the engine off, and sit in the car. I make myself enjoy the moment. Eating is orally stimulating, and while eating your body releases chemicals that produce a calming effect. When we eat on the run, we deprive ourselves of the complete eating experience, it is less fulfilling, and we are apt to crave more afterwards.
Serve only as much as you think you will eat. Serve appropriate portions by putting food on plates. Serving family style (with bowls on the table) encourages overeating. Haven't we all at one time or another eaten a second helping of something just because it was there staring us in the face?
Make double what you'll need and freeze the remaining portions for a "quick meal" down the road, or pack it for tomorrow's lunches.
When I worked full time, I liked cooking for the week on Saturdays. It saved me time and was convenient with microwaves.
Always remember, moderation is the key. To say, I'll never eat a barbecue chip in my life is to set myself up for failure, because I can choose to wander now and then. I just have to be careful not to let wandering become a habit.