Dressing Up For Spring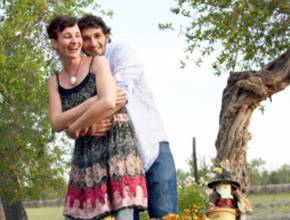 Spring colors
Fresh from the garden, colors blossom in this season's dress fashions! Deep floral shades make the most out of the new spring dresses. As delightful as a bouquet, this season's new colors are vibrant with possibilities!
Pump up your look with shades of petal pink, yellows and blues. Dare to wear tiger lily orange or pale yellow kissed with the copper gold of the sun. Add some buttercup shades along with gentle violet tones. Lovely shades of lavender and sunny peach make for great spring fashions. And of course there is always basic black and white.
The dress is back!
Floral patterns are in. Simple prints or solid colors are a hit, and Chinese and East Indian patterns are also very popular this spring.
Stretch silk single wrap dresses with side ties give a nice silhouette.
Silk chiffon dresses with plunge v-neck and high side slits add class.
Try the silk halter dress with a gathered plunge neck line with a low draped back.
Silk jersey slip dresses and matte jersey tank dresses add flair to a wardrobe.
Two piece dresses consisting of a slightly longer shaped jacket and sack dress are in this season.
Color blocked dresses with a cowl neck and fitted shape or the long polo dress is another alternative.
Try the stretch apron dress with an A line shape and a high neck line.
And of course there is always the elegant silk georgette dress!
Fashion photo compliments of Michaela Photography