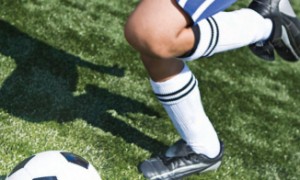 For some, sport is a way of life. It's physical, mental, emotional and spiritual. Build into the lives of kids, athletes, coaches and sports enthusiasts of any age and help them discover Jesus. It's victory beyond competition.
Get kids off the bench and into the game
Friday Nite Basketball
Sportsmanship is an asset both on and off the court. Friday Nite Basketball is a community-based basketball program for youth from Kindergarten to Grade 12. Beyond emphasizing skill development, value is also placed on sportsmanship, character, spiritual growth and building relationships. Give a child the chance to make new friends in a safe and fun environment, while instilling lifetime Biblical values that will extend far beyond the basketball court to the true court of life. Find a Friday Nite Basketball league
in your area or consider starting one in your community.

Start today: athletesinaction.com
Inspire the next generation

Summer Sports Camps
Give kids the opportunity to be a part of a team and experience the thrill of competition by hosting a summer sports camp through your church. Young athletes will improve their skills in basketball, hockey, soccer or volleyball through quality coaching, and at the same time, receive guidance in developing their character. Many kids come to Christ as a result of the positive role models they encounter at camp, and young coaches become passionate ambassadors for Christ as they see the power their Christian influence can truly have in a child's life. Become a coach for the summer or organize a sports camp through your church to impact your community.

Start today: athletesinaction.com
Experience a life-transforming championship
Grey Cup Breakfast
Get a rare glimpse into the men behind the uniforms. Held every year prior to the Grey Cup Championship Game, the Grey Cup Breakfast features CFL players and coaches like Henry Burris, Kenyon Rambo, Anthony Calvillo, Kerry Joseph, Wally Buono and Michael "Pinball" Clemons. Players share not only football stories, but life stories. Thousands of people have discovered Christ at this event. Bring a friend with you to the breakfast or consider purchasing a table and inviting a group to experience life transformation.

Start today: athletesinaction.com
Play the game, change the world
International Tours
Sport and elite athletes are powerful influencers in today's culture. This is your opportunity to compete against international basketball, hockey, soccer and volleyball teams, and at the same time, build relationships and share your faith. Your experience could include everything from pro-level ministry, to summer sports camps, to grassroots ministry with at-risk kids in underprivileged communities. These tours are also typically the Featured for establishing ongoing sports ministry in a particular region or country. Within the last 5 years, teams have been sent to 25 countries worldwide.

Start today: athletesinaction.com
Give meaning and purpose to young lives
Sports Mentoring
The Total Athlete Academy is a web-based training and coaching resource designed to help athletes develop the whole person by discovering the importance of a personal relationship with Jesus Christ. You can become an online mentor and provide athletes with the help, teaching, accountability and encouragement they need to reach their full potential, both as athletes and human beings.

Start today: totalathlete.com
Empower people of influence

Elite Athlete Outreach
Professional athletes and coaches are revered in our culture. But, in truth, they're on a spiritual journey just like the rest of us. Have a sports hero speak at your church or outreach event to share the story of how Jesus Christ has impacted their life – both professionally and personally. Their stories will inspire and encourage people of all ages to put their trust in Jesus.

Start today: athletesinaction.com
Lead meaningful conversations
Total Athlete Discussion Groups
Athletes are always looking for ways to improve, to gain an edge on an opponent, to reach the next level of their sport, or to win a championship. Take this motivational drive and encourage the same development in their mental, emotional, and spiritual development. The Total Athlete DVD Series introduces these areas of development as imperative ways for athletes to maximize their potential. Use the DVD in a small discussion group atmosphere to help athletes achieve their full potential and discover the relevance of faith.

Start today: totalathlete.com
Athletes in Action is committed to using the language of sport to communicate the most powerful message of all: God's passionate love for his children through his Son, Jesus Christ.