Healthy marriages and families don't just happen. They're built over time with patience, commitment and lots of trial and error.
Be a Home Builder and offer encouragement, practical advice and resources to help marriages and families in your community thrive.
"I feel amazed when couples' lives are turned around every time we serve. It's amazing to know that God can use us. He can turn what was bad in us into something good that blesses people." – Fay Chao, Ottawa ON
Invest in relationships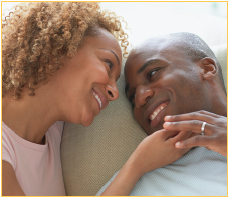 Marriage & Parenting Seminars
If you had the opportunity to change the culture of marriage and family in your neighborhood, church or business… would you do it? Hosting a marriage and family seminar in your community can have that kind of impact. Choose between four unique seminars. Set up a date and location. Get the word out. And FamilyLife teachers will do the rest.
A Day Together
This one-day interactive marriage seminar helps couples reconnect and gain a deeper understanding of what their marriage could be. Full of practical tips, this live event provides couples with the tools they need to take their marriage to the next level, no matter where they're at in their relationship.
Legacy Parenting
This one-day conference gives parents principles, tools and encouragement from a Biblical perspective.
Uniquely Us
Help couples discover and work through their God-given differences to achieve oneness in marriage through this one day event.
The Art of Marriage
Couples learn how to put the heart back in their marriage with this new DVD-based marriage conference. Engaging, humorous and real, this one-and-a-half day event inspires and equips couples to develop a God-honoring marriage.
Strengthen a marriage

Weekend to Remember
A three-day getaway in a restful resort location is the perfect setting for couples to reconnect and candidly discuss the role God plays in their marriage. Weekend to Remember is designed to equip couples with practical, proven principles for strengthening their relationship. Over the past 30 years, thousands of marriages have been transformed Invite your friends. Invite your small group. Invite your kids or your parents. Invite your Facebook friends. Invite your whole church or even your neighborhood.
"[Weekend to Remember] gave us the tools we so desperately needed…Now we are committed to helping marriages  around us and to make a difference in people's lives." – Gordon and Andrea Weynschenk, Calgary AB "
Lead by way
LifeReady Series
Build into marriages in your community by leading a small group in your home or launching a marriage class in your church.  Encourage couples and families where you live with LifeReady, a series of DVD-based classes designed to equip couples and families for a God-honouring life. The teaching content is provided. You lead the conversation and create community. The LifeReady series includes: Marriage Oneness, LifeReady Woman, Grace Based Parenting, Raising a Modern Day Knight and College Ready.

Share your wisdom
Marriage Mentoring
Have you ever thought that your marriage, your story, or your lessons-learned could help another couple? Have you ever considered becoming a marriage mentor? Set up a marriage mentoring network in your community or become an online mentor. e-Mentors are not marriage and family experts. They're just ordinary people like you with real life experience and a desire to make a difference. Mentor. Help build a home… without leaving your home.
FamilyLife is committed to helping people know and apply the biblical blueprints for maintaining a God honoring marriage and raising children to become responsible adults. Visit FamilyLifeCanada.com for more information or email your question to info@familylifecanada.com.