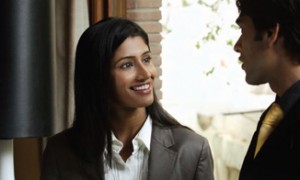 Thousands of intercultural leaders are coming to Canada looking for a better life. You can help them find the abundant life.
Help heal the hurting
Addiction Recovery Ministry
People from many cultures are trapped in a vicious cycle of addictions. Your church can help the addicted discover Jesus, experience His power to overcome their compulsive behavior and inspire others in their recovery. Using effective curriculum taught in an atmosphere of evangelism, lives are being transformed as people find hope and healing in Jesus Christ. Attend a one-day addiction recovery seminar to get an overview of this proven program and learn how to start and strengthen your ministry, find and train leaders, structure fellowship events, reach out to the community, implement the curriculum and build a God exalting worship experience.
"I've tried recovery many times and it never worked, but coming to Addiction Recovery does. It is like food for my soul." – Angie, Addiction Recovery participant, clean for one year
Engage the heart

Women's Heart Engaging Network (WHEN)
Even women who would never go to church would go out to lunch. WHEN events give women from different cultures a chance to hear about Jesus through compelling interviews about real-life issues in Canada, all the while enjoying a great meal. Form a team and host a gathering, then build relationships with guests who want to know more through ongoing Discovery Groups.
Inspire young immigrants
Leaders of Tomorrow
Help young immigrants become leaders of tomorrow and expand their spheres of influence. In crazily fun and uplifting teams, you'll explore authentic and creative ways to impact your community. At Vision Nights, Jesus is introduced as the ultimate person who can help channel your passion and realize your dreams. Invite your friends and start seeing change!
"In the beginning I came [to Leaders of Tomorrow] as a new believer, but now I am starting to experience God and I really want my family and friends to know about Christ." – Suzanna

Start today: interculturalnetwork.com