Becoming A Christian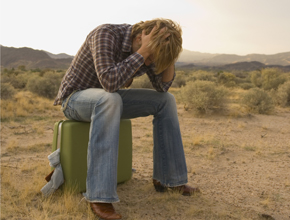 He was 52 and his father in his mid-70's when they learned about each other. No kidding – they had each lived all those years without knowing the other one existed. Well, the son, whose name was John, knew he had a father, or had at one time, but his mother had told him that his father had died after abandoning them. And the father, whose name...
Featured Content
2:27

Loving God Through Loving Others A sign outside of a church once read, "Be careful how...

Coping with Loneliness at Christmas 'Tis the season to be … gloomy? Feeling low this Christmas season? ...