Destiny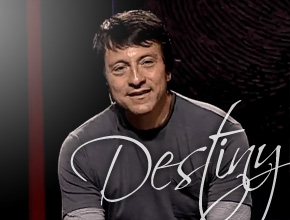 Do you crave destiny? Have you experienced failure in the last month? The last week? Today? Sometimes you know deep down God has something amazing He wants to do in your life ... but it still seems elusive. Your life seems to lack destiny ... and aimlessness can sometimes lead to apathy and lack of purpose. But you were not made for these things;...
Featured Content
The Dive from Space - Felix Baumgartner Felix Baumgartner is planning to jump at the highest altitude ever...

6:52

Life Can Change In An Instant In West Texas they say that football is life.  For Baron...