Improving Your Marriage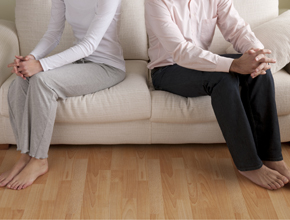 It's been just over a year since I got married. I've been reflecting over this first year of marriage that everyone has cautioned could be one of the hardest years we'll ever go through. What were the hardest parts? I can only speak for myself, but for me the hardest thing is to stop keeping score. Can you relate to any of these thoughts? "I...
Featured Content
2:57

How to Be Happily Married Neil Josephson has been married for over 30 years.  He's discovered...

Stuck With Family Baggage: Freedom is a Choice The more marriage conferences and counseling I do, the more convinced...