Divorcing? Take Care of Your Finances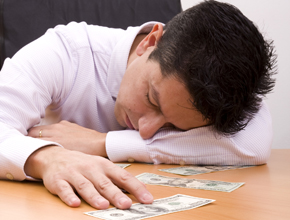 Editor's Note: It is always our hope that a couple is able to reconcile. If your own marriage is in trouble our mentors are available to help. 
It is difficult to deal with everyday life when you're going through a divorce. You feel lousy both physically and emotionally. But in spite of that, you need to take care of your financial situation as soon as possible. After meeting with your attorney, you need to sort out all the assets and get a general feeling of who is going to get what. This includes bank accounts, retirement accounts, real estate investments, life insurance, stock plans and the martial home.
There are many things you can do to protect yourself. If you've yet to be served with divorce papers from your soon-to-be-ex, you can change your will so that half of your estate goes to your family (children, siblings, parents) if you die before the divorce decree gets signed. Otherwise, your entire estate could go to the woman you're divorcing (check your state's laws or consult with an attorney). You can also change the beneficiary of your life insurance plan as well.
1. Close joint banking and credit card accounts. One other important thing to do before you're served is to close out joint banking and credit card accounts. Open up new ones in your name only. I made the mistake of not knowing my ex-wife was on one of my checking accounts and she took $1,300 out of it. I'll never get that back.
2. If you're in the US, don't forget about your health insurance. If you're on her plan, she has to keep you there until the divorce decree is signed, or vice-versa. If don't have your own health insurance, start shopping now so that you're ready when everything's done. It is a terrible idea to be without major medical coverage.
3. Figure out how much you're going to need to live on. Stay on a budget if you've moved out and keep track of your expenses. In many cases, men now have legal rights to spousal support if your ex-wife-to-be earned more than you did.
If you do not have a current document of the net wealth you and your ex have accumulated, you need to get that in order too. Most attorneys or your CPA can provide you with a simple file to input that information. It is basically assets minus liabilities to get a good idea of how much your estate is valued.
Taken from the ebook, 9 Secrets A Man Needs To Know About Divorce.  Used with permission.
Take the next step:
Life after divorce
How do you define yourself?
Helping kids cope with divorce