First date dilemmas. Mind your manners!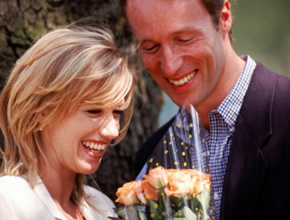 Would your recent dating life be more likely rated as a "fizzle" than a "sizzle"? Do you seem to continually attract the type of women – you are not attracted to? Does it seem that when you do meet the type of woman you would like to spend more time with they don't seem to stick around long enough to meet the real you? It could be your deodorant, but it could mean you need to get back to basics.
The basics I am talking about is common courtesies – you know the manners your mom probably told you about that you never thought would come in handy or be of any significant use to you. You have 60 seconds to make a first impression. In that initial minute people determine what they perceive to be your education and social level, as well as your competency.  Although these first impressions might be seriously skewed – they are often difficult to overcome. Whether we like it or not first impressions are lasting impressions. Here is a little review to help you keep her around for more than 60 seconds.
Take a good look in the mirror. It is important to look like you have put some effort and preparation into your outward appearance. A rule of thumb is that it is always better to be a little "overdressed" rather than "underdressed. A clean shirt and pressed pants are a must. In other words clothes grabbed off your bedroom floor are not going to cut it.
Be on time. Being late starts the date off on a bad note. Be realistic when you set the meeting time. No, you cannot plan to leave work, drive home, and shower, watch Sports Center and make it to the restaurant in 15 minutes.
Pick her up at the door. If you are meeting her at her house, apartment or workplace always walk up to the door and meet her there. Even when it is 110 degrees in Albuquerque, it is never appropriate to call her from the car and say, "Hey, I'm out front."
Stand up when she walks in the room. If your plans are to meet her at a designated location, be sure to stand up when you realize she has entered the room. Stay standing until she has taken her seat. This is like baiting the hook – believe me she will be curious as to what you might do next. Help her with her chair. As she takes her seat reach for her chair and help her position it for easy entry. Even if you really don't know how to do this, if you merely appear to be doing it, she will be so shocked by the gesture she won't remember whether you really physically helped her or not.Up and down. Stand up any time she leaves the table or bar. When she returns stand again and help her with her chair. This does not happen every day for most women, it will blow her away.
Make eye contact with her as she talks. I know this is difficult to do when there is a 50″ plasma in the corner of the room, but it will let her know you are interested in what she is saying or at least interested in trying to figure it out. I said eye contact, not a blank stare.
Nods and uh-huhs. These go hand and hand with eye contact to make her feel like you are listening and interested in what she has to say. Use these sparingly, so she doesn't mistake you for a bobble head.
Remember the 3-minute rule. This one states that if you have been the only person talking for the past three minutes it is time to stop. Old football injury stories are best saved for poker night with the boys.
Stick to safe topics of conversation. It's best to avoid politics, religion and past relationships on a first date. These subjects are "hot buttons" and have too much emotion associated with them. They are often "black and white" issues for people and once differing points of views are evident, can be a real conversation squelcher. Safe subjects include movies, music, sports, and travel and "light" current event topics. Just don't be disappointed if she can't join you in a play by play of last year's Super Bowl.
Ask her questions about herself. The more you can get your date to talk the less witty conversation you have to come up with. As the saying goes, a brilliant conversationalist is one that gets others to talk about themselves. (Don't forget the eye contact & nods – even if you are not interested in the cute things her cat does.)
Be polite to the wait staff. How you interact with the staff at the restaurant will tell your date a lot about your personality and temperament. Check your ego and impatience at the door!
Introduce her to others you know. If someone walks up to you during your date and starts talking to you, be sure to introduce them to your date. It lets your date know that you realize she is still there and also reassures her you remember her name.
Offer to pay. Even if you had previously agreed to split the bill offer to buy her drink or dinner. It doesn't mean you will have to have this arrangement every time you go out, but it indicates that you enjoyed the evening and you would be willing to let her reciprocate the next time you go out – you might even use that as an opening to ask her out on the next date.
Walk her to her car. If you are taking her back home, this is a "no-brainer." But if you met her at the restaurant or bar you should walk her to her car to make sure she gets there safely.
The next time you go on a first date try these tips and see if they don't at least keep her interested until dessert.