Battling Suicide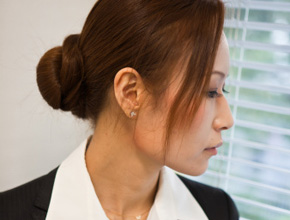 Are you or someone you know thinking about suicide? Please check these resources including toll-free help phone numbers:
http://mag.thelife.com/interactive/Suicidehelp.html
Immense sadness and emptiness surrounds you. It seems as though there's no purpose left for your life. Have you ever felt this way? God truly loves you and has a passionate desire to bring you comfort at all times. If you're feeling like there's no hope, take this study.
Through God's Word, we learn that He created us: "You created my inmost being; you knit me together in my mother's womb." (Psalm 139:13) And because God created us, we know that He created us with a purpose. We are each given a special collection of individual gifts that no one else in the world possesses in quite the same way. Each and every one of God's children (that means you!) is a unique, important member of God's family. 1 Corinthians 12:12,22 says "The human body has many parts, but the many parts make up only one body. So it is with the body of Christ … In fact, some of the parts that seem weakest and least important are really the most necessary." (NLT) God assures us that "all of you together are Christ's body, and each of you is a part of" His family. (verse 27)
The fact that you are still alive today means that God still has amazing purpose left for you in your life! Think about it … if God gave you life, He could also take it away. But He hasn't. Your life is precious to God, and He is the reason you are still here is to live it. In fact, God has already made the sacrifice of death for you so that you will live! He made this sacrifice on the cross. Jesus "was handed over to die because of our sins, and he was raised from the dead to make us right with God." (Romans 4:25, NLT)
God doesn't want you to have just any life. Jesus says he wants you to have a full life: "I have come that they may have life, and have it to the full." (John 10:10) Please pray for wisdom as you continue this study, and please take your time as you answer the questions below.