Boasting About Tomorrow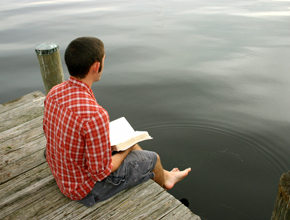 Throughout our lives we go through a plethora of experiences. Our whirlwind journey consists of tears and triumphs, joy and and sorrow. However, through it all, we do not go on our journey alone. The Word of God is alive and Scripture contains words of wisdom that we can take with us to wherever our individual journeys lead us. This Book of James study contains invaluable life lessons that will guide you through your journey.
 James 4:11-17
11 Brothers and sisters, do not slander one another. Anyone who speaks against a brother or sister[a] or judges themspeaks against the law and judges it. When you judge the law, you are not keeping it, but sitting in judgment on it.12 There is only one Lawgiver and Judge, the one who is able to save and destroy. But you—who are you to judge your neighbor? 13 Now listen, you who say, "Today or tomorrow we will go to this or that city, spend a year there, carry on business and make money." 14 Why, you do not even know what will happen tomorrow. What is your life? You are a mist that appears for a little while and then vanishes. 15 Instead, you ought to say, "If it is the Lord's will, we will live and do this or that."16 As it is, you boast in your arrogant schemes. All such boasting is evil. 17 If anyone, then, knows the good they ought to do and doesn't do it, it is sin for them.
Return to Words of Wisdom from the Book of James Index Page