Carols of Christmas: O Come, O Come Emmanuel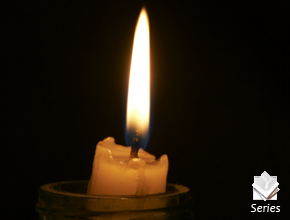 The longing of many generations has been expressed in the ninth century carol, O Come O Come Emmanuel. Originally penned in Latin, each verse gives a powerful title referring to the Christ child, and pleads for Him to come. The basis for the song is found in "The O Antiphons," short Scripture-based prayers which were used during the final week of Advent. Explore with us how Jesus Christ can meet our deepest longings.
This study will follow the order of the prayers which prompted this carol, rather than following the order of titles from the carol itself. In keeping with that, the study will begin with the second verse, and hold the first title, "Emmanuel," till the end. Consider each of seven titles in turn, beginning with "Wisdom."
Note: The text of "O Come, O Come Emmanuel" may be found at
http://www.cyberhymnal.org/htm/o/c/ocomocom.htm
O come, O Wisdom from on high, who orders all things mightily,
to us the path of knowledge show, and teach us in her ways to go.

O come, O come, thou Lord of might, Who to Thy tribes on Sinai's height
In ancient times didst give the law In cloud and majesty, and awe.

O come, O Rod of Jesse free, Thine own from Satan's tyranny;
From depths of hell Thy people save, And give them victory o'er the grave

O come, thou Key of David, come, And open wide our heavenly home;
Make safe the way that leads on high, And close the path to misery.

O come, Thou Dayspring, come and cheer Our spirits by Thine advent here;
Disperse the gloomy clouds of night,  And death's dark shadows put to flight.

O come, Desire of nations, bind In one the hearts of all mankind;
Bid Thou our sad divisions cease, And be Thyself our King of peace.

O come, O come, Emmanuel,  And ransom captive Israel,
That mourns in lonely exile here Until the Son of God appear.

Rejoice, rejoice! Emmanuel
Shall come to thee, O Israel.